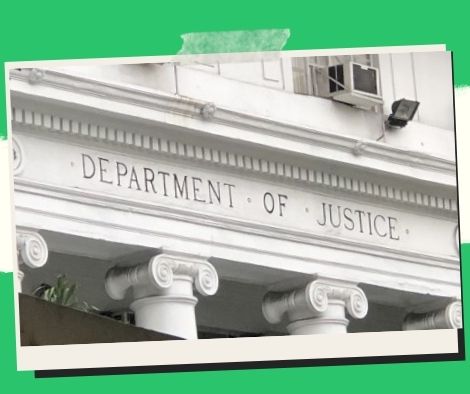 Guevarra claims that the SolGen position is better for him.
MANILA – Outgoing DOJ Secretary Menardo Guevarra believes that the Office of the Solicitor General (OSG) is a better fit for him than his current job because it will allow him to practice law.
Guevarra, who will succeed Jose Calida as OSG, was also offered the position ten years ago.
"Perhaps the time wasn't right. Everything is now returning to me. In a text message, Guevarra added, "It's the hand of God at work."
"(T)he SOJ (Secretary of Justice) is a high-profile position with significant administrative responsibilities, coordinating a number of related agencies. Because I had been in law firm practice for 25 years, I believe the SolGen post is better suited for me," he added.
In any litigation, proceeding, investigation, or matter involving the services of lawyers, the OSG represents the Philippines, its agencies and instrumentalities, as well as its officials and agents.
When authorized by the President or the head of the office concerned, it may also represent government-owned or controlled enterprises.
It is an independent and autonomous office that is budgeted by the Department of Justice.
Former senator Juan Ponce Enrile will serve as the Presidential Legal Counsel, according to the new administration.
Guevarra's DOJ post would be taken over by outgoing Cavite lawmaker and House Deputy Speaker Jesus Crispin Remulla.
The Duterte government made tremendous headway under Guevarra in addressing the shortage of qualified prosecutors and judges.
According to Guevarra, the Duterte government has the most prosecutors appointed, which is a critical component of the President's commitment to address law and order.
Please follow and like us: