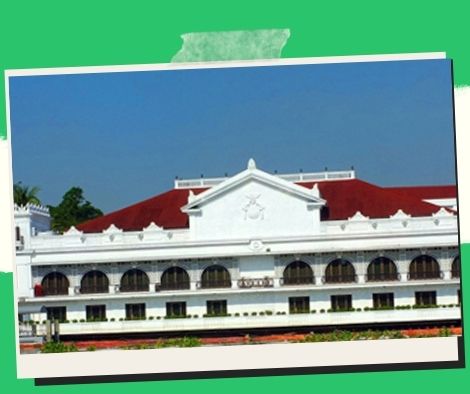 Palace expresses gratitude to Filipinos for their support of Sara Duterte
MANILA, Philippines — Malacanang praised Filipinos on Sunday for their unwavering support and confidence in outgoing Davao City Mayor and Vice President-elect Sara Duterte.
Martin Andanar, the acting presidential spokesperson and Communications Secretary, made the remark just hours before Sara was sworn in as the country's 15th vice president.
In a press statement, acting presidential spokesperson Martin Andanar remarked, "We are one with the entire Filipino people in witnessing with enthusiasm the inauguration ceremony of outgoing Davao City Mayor Inday Sara Duterte-Carpio as the 15th Vice President of the Philippines."
He also reaffirmed his call for Filipinos to come together and support Sara and other newly elected politicians in order to secure the country's development.
"Let us stand with Vice President-elect Duterte-Carpio and all other newly elected officials as they take on the responsibilities and challenges of their posts and carry out their mandate of bringing meaningful change to our beloved nation," he added.
The Department of Education (DepEd) expressed excitement in welcoming Sara to the DepEd as the new Education Secretary in a separate statement.
Sara revealed on May 11 that she has accepted the position of Education Secretary in Marcos Jr.'s future administration.
"Outgoing Secretary Leonor Magtolis Briones and her team are eager to assist the Vice President in ensuring a smooth transition of priority education programs and policies, including the Basic Education Development Plan (BEDP) 2030, which can assist the incoming administration in implementing further reforms," according to a statement from the Department of Education.
Teachers, non-teaching professionals, field officials, parents, and partners were also urged to "unite and collaborate afresh under the leadership of VP Sara, for the sake of the Filipino children," according to the DepEd.
Sara previously stated that she is working to develop "talented learners" in the country who are motivated to reach their maximum potential.
"A future generation of patriotic Filipinos that urge peace and discipline in their various communities," she remarked, is needed for the country.
Duterte and President-elect Ferdinand "Bongbong" Marcos Jr. were declared winners of the May 9 presidential and vice-presidential elections by the National Board of Canvassers on May 25.
Sara will be sworn in as the country's 17th President on June 30 at the National Museum in Manila, in her family's bailiwick of Davao City. Marcos will be sworn in as the country's 17th President on June 30 at the National Museum in Manila.
At 3 p.m., Duterte's inauguration will begin with a concelebrated Holy Mass at the San Pedro Cathedral.
The oath-taking ceremony will take place in San Pedro Square.
Sara will be sworn in as the Philippines' 15th vice president by Associate Justice Ramon Paul Hernando of the Supreme Court.
The First Family, led by President Duterte, will be in attendance to see another member of the family take on a key national position.
Marcos Jr., Sara's running companion, will also be in attendance during the inauguration.
Please follow and like us: