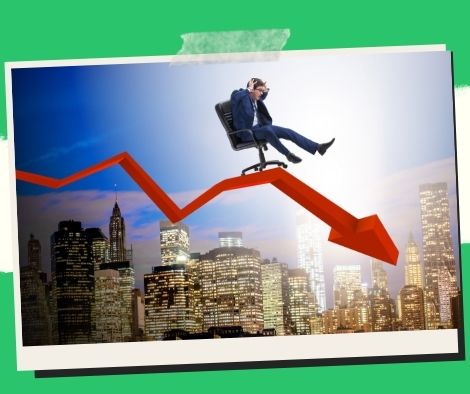 The PSEi is slightly up as the market lacks triggers; the peso is down to 54 cents.
MANILA, Philippines — The local stock index scarcely changed on Monday, ahead of the US vacation, but the peso sank more versus the US dollar, reaching the 54-level.
The Philippine Stock Exchange index (PSEi) increased 2.38 points, or 0.04 percent, to 6,333.94 points.
The Dow Jones Industrial Average slid 0.21 percent, or 7.17 points, to 3,387.78 points.
The majority of sectoral indexes fell during the day, including Property, which fell 1.16 percent, Mining, and Oil, which fell 0.99 percent, Services, which fell 0.67 percent, and Financials, which were down 0.07 percent.
Holding Firms, on the other hand, increased by 0.92 percent, while Industrial increased by 0.05 percent.
A total of 746.92 million shares worth PHP3.57 billion were traded.
At 108 to 81, decliners outnumbered advancers, with 52 shares remaining unchanged.
Due to the Juneteenth National Independence Day vacation in the United States on June 20, Regina Capital Development Corporation (RCDC) head of sales Luis Limlingan said the local market opened the week with subdued trade.
"Traders studied comments from Federal Reserve officials who repeated that the central bank had to do more to curb the highest inflation in 40 years," he remarked last Friday.
This comes after the US consumer price index (CPI) increased to 8.6% in May, the highest level since 1981.
The durable goods report and speaking engagements of various Federal Reserve officials are among the factors for this week's equities trading in the United States.
On the local front, Limlingan said the Bangko Sentral ng Pilipinas (BSP) policy rate setting on Thursday will be one of the triggers for trade this week.
Meanwhile, the local currency fell to a more than three-year low against the US dollar on Monday, closing at 54.065 from 53.75 the previous Friday.
The peso's weakness was attributed by analysts and economists to fears of further raises in both the BSP and the Fed's key rates due to increasing inflation.
It started the day at 53.8, down from 53.47 in the previous session.
It traded between 53.8 and 54.105, totaling 54.055 for the day.
Volume increased to USD1.02 billion, up from USD962.5 million at the conclusion of the previous week.
Please follow and like us: