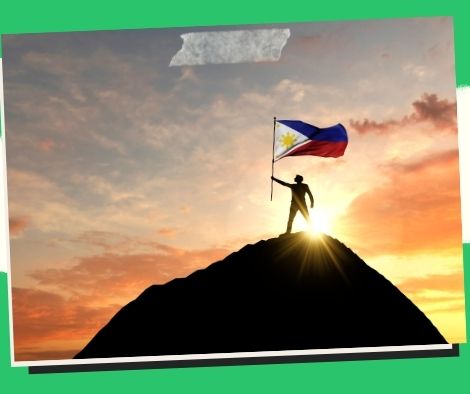 Faustino is charged with defending "every single square inch of PH territory."
MANILA – When he takes over as officer-in-charge of the Department of National Defense (DND) in November, Jose Faustino Jr. promises to improve the military's defense capabilities and ensure that "not a single square inch of [Philippine] territory is abandoned."
This, he claimed, is in line with President-elect Ferdinand "Bongbong" Marcos Jr.'s goal of a stronger and better Philippines.
"Human security is identical to national security. That is why we will do everything we can to ensure that all of the department's programs are focused on protecting and defending the country's sovereignty, respecting human rights and international humanitarian law, addressing the root causes of internal conflict, and ensuring that the President's order that "not a single square inch of the territory be surrendered" is carried out " Says Faustino," he says.
Three tranches make up the Revised Armed Forces of the Philippines (AFP) Modernization Program. The first was implemented between 2013 and 2017, the second between 2018 and 2022, and the third between 2023 and 2028.
These programs will provide equipment to improve the country's foreign defense capabilities.
"We've reached the third horizon of AFP modernization, which entails creating a more trustworthy and credible force capable of enhancing territorial or external defensive capabilities. We will ensure that the AFP Modernization (Program) runs well, and we will even improve our capabilities to defend our land "In a message to the media on Sunday, he stated.
Climate change and natural catastrophes, terrorism, support for law enforcement to combat criminality, illegal substances, and cyber security are among the primary concerns and security challenges that the DND will address.
He assured the public that Marcos will continue the Duterte administration's campaign to terminate the local communist armed war.
"We will also continue to support the MILF (Moro Islamic Liberation Front) and MNLF (Moro National Liberation Front) in their successful peace efforts," Faustino stated.
After a one-year appointment limit on former military personnel, Faustino will take over as Defense Secretary on November 13.
Gen. Cirilito Sobejana, who retired from military service on July 31, 2021, handed over the AFP leadership to Faustino.
On November 12 of the same year, he retired as AFP chief after attaining the obligatory retirement age of 56.
Faustino was the head of the Joint Task Force Mindanao and the acting commanding general of the Philippine Army before taking over as the 56th AFP chief-of-staff.
He graduated from the Philippine Military Academy in 1988.
Please follow and like us: