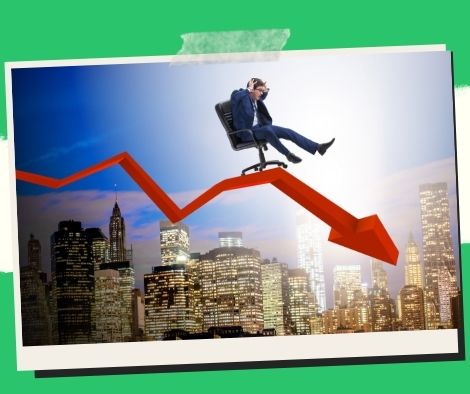 Expectations of a rate hike send the stock market and the peso down another notch.
MANILA, Philippines — On Tuesday, the major stocks index and the peso were mostly dragged down by expectations for more hikes in the Federal Reserve's key rates and a fall in US Treasury yields.
The Philippine Stock Exchange index (PSEi) fell 0.77 percent, or 48.75 points, to 6,285.19 points, after holding its ground on Monday.
All Shares finished in the red, down 0.56 percent, or 19.11 points, to 3,368.67 points.
The majority of sectoral indices fell during the day, including Services, which fell 1.12 percent, Holding Firms, which fell 1.09 percent, Property, which fell 1%, and Financials, which fell 0.50 percent.
Industrial, on the other hand, increased by 0.56 percent, while Mining and Oil increased by 0.20 percent.
With 885.42 million shares worth PHP3.97 billion traded, volume remained light.
At 94 to 87, decliners outnumbered advancers, with 53 shares remaining unchanged.
The local currency ended the day at 54.265, up from 54.065 the day before.
It started the day at 54.1, a decrease from the previous session's 53.8 start.
It fluctuated between 54.4 and 54.05, resulting in a 54.207 average.
Volume increased to USD1.39 billion from USD1.02 billion the day before.
Michael Ricafort, chief economist of Rizal Commercial Banking Corporation (RCBC), said the local currency finished Tuesday at 54.32, its lowest level since October 4, 2018.
"(This occurred) amid recent weakness in most Asean/Asian currencies, as well as a little upward correction in global oil prices and US Treasury yields," he stated in an e-mail response to Philippine News Agency enquiries.
The continued hawkish statements from Federal Reserve officials, as well as Fed Chair Jerome Powell's semi-annual monetary policy testimony before the US Senate Banking Committee on June 22, 2022 and the US House Financial Services Committee on June 23, 2022, influenced the day's currency trading, he said.
"(These testimony will be) a source of new leads, particularly on the speed of future Fed rate hikes, which could potentially lead to an economic slowdown or even recession, or any sustained hawkish Fed signals in an effort to keep inflation and inflation expectations in check," he said.
The drop in the local bourse's main index to new lows in almost 11 months, or since July 30, 2022, along with the rise in the number of new coronavirus disease 2019 (Covid-19) infections and the widest balance of payment (BOP) deficit since February 2021, all impacted the peso, according to Ricafort.
The Bangko Sentral ng Pilipinas (BSP) reported a USD1.606 billion deficit in the May 2022 BOP position, which is a summary of a country's entire transaction with the rest of the world for a specific period.
With these variables in mind, Ricafort believes the peso's next resistance level will be around 54.41, which was last seen on October 4, 2018.
Please follow and like us: