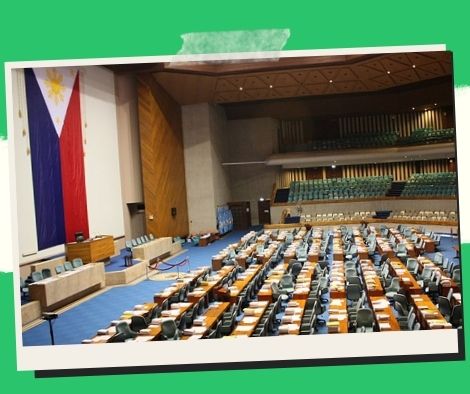 A lawmaker plans to introduce two bills on candidate substitution.
MANILA, Philippines — On Monday, a legislator said he plans to reintroduce the twin bills in the next Congress, which aim to "purify" the electoral process by preventing candidate substitution beyond the deadline for filing and mandating the resignation of an incumbent elective official running for another office.
Cagayan de Oro is a city in the Philippines. The two bills, according to Rep. Rufus Rodriguez, are intended to put an end to activities and political parties that "call into question" the election's legitimacy.
He hoped that the reforms will be approved by the upcoming 19th Congress in its first or second year of the session.
In a statement, Rodriguez stated, "I also hope that the incoming national leadership would support the laws for the sake of future elections."
Rodriguez introduced House Bills 10380 and 10381 in October of last year, however, they were not passed by the current Congress.
A political party would be forbidden from substituting any candidate until the latter dies or is disqualified under House Bill No. 10380.
He highlighted the Omnibus Election Code, which allows for the substitution of a candidate in the event of a candidate's death, disqualification, or withdrawal.
While there is nothing wrong with a substitute in the event of death or disqualification, he believes that substitution due to withdrawal, or what others refer to as voluntary substitution, raises severe concerns and could lead to electoral fraud and mocking.
"Withdrawals may lead voters to feel that the candidate who withdrew, or the political party that substituted or replaced the candidate, is not truly committed to the candidacy," he said.
Meanwhile, House Bill No. 10381 aims to level the playing field for candidates by reintroducing an earlier clause in the Election Code that required an incumbent to quit automatically if a certificate of candidacy for a different position was filed.
"Reinstatement of the abolished clause is long overdue." Aspirants will be forced to take running for higher office seriously and stop manipulating and mocking the electoral process as a result of this. It would also increase public confidence in the fairness of our elections," Rodriguez added.
If the previous law is reinstated, he claims it will apply to all incumbent elected officials, regardless of whether they are competing for higher or lesser office.
"It would make it illegal for incumbents to use their position, people, public funds and property, or influence to promote their own candidacy." It will also put aspirants on an equal footing with incumbent elective officials, whether they are bureaucrats compelled to quit under the current law or sitting elected officials," he said.
Please follow and like us: