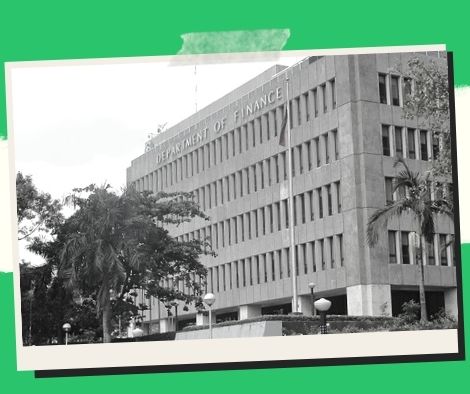 PH withdraws from the global extractives transparency project
Due to dubious measures and processes for determining whether participating nations are in compliance with the international organization's transparency obligations, the Philippines withdrew from the Extractive Industries Transparency Initiative (EITI).
Finance Secretary Carlos Dominguez III criticized the EITI Validation process as "subjective, prejudiced, and unfair" in a letter dated June 20, 2022 to EITI chairman and former New Zealand prime minister Helen Clark.
"We believe that the EITI Board's validation process is overly subjective, unjust, and prejudiced. According to Dominguez, the Philippines has little faith in the EITI's ability to conduct an objective, open, and research-based certification process.
The Philippine Extractive Industries Transparency Initiative (PH-EITI), a multi-stakeholder body that oversees the EITI's implementation in the Philippines, is presided over by the Department of Finance (DOF).
EITI establishes a norm for accountability and transparency in the mining, oil, and gas sectors.
Data on taxes, royalties, and other payments that extractive firms make to the government and their host communities must be made publicly available in adopting nations.
Dominguez said in his letter that the EITI Board had unfairly assessed the nation's civic space in the extractives sector by employing irrelevant measures and relying on unverified claims.
In order for the government to solve purported problems with civic space, the DOF continually sought the specifics of those problems.
However, the requested information has not been provided by the EITI.
Dominguez criticized the EITI for imposing acts on the Philippines without following due process and violating the nation sovereignty. state's
He declared, "We will not be held prisoner by unproven charges from foreigners and individuals with no support from the electorate.
Since 2013, the Philippines has been putting the EITI into practice.
The nation was honored by the EITI in 2016 for its successful implementation.
Every three years, EITI implementing nations go through validation.
Out of more than 50 nations worldwide, the Philippines was recognized as having made the most progress in satisfying the EITI requirements in 2017.
The nation has over the years shown innovation and best practices in the areas of social, environmental, employment, and gender data disclosures, as well as contract and beneficial ownership openness.
In the face of harsh circumstances like the 2019 coronavirus illness pandemic, the Philippines has also maintained and expanded stakeholder participation.
Despite leaving the EITI, Dominguez claimed that the Philippines has the procedures, infrastructure, and labor to guarantee transparency in the extractives industry.
He continued, "The government will continue to advocate for better resource and income management, and guarantee that resource consumption remains transparent, responsible, and responsive to Filipinos' needs and ambitions.
Please follow and like us: