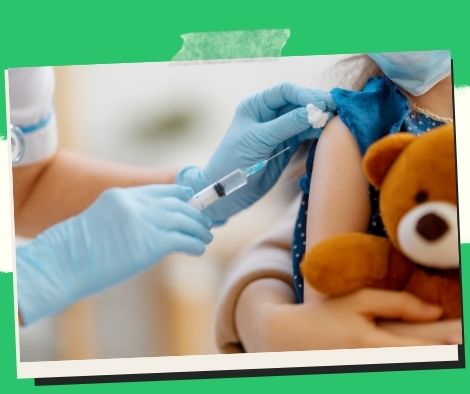 12- to 17-year-olds with immune impairment are now eligible for boosters
A health official announced Wednesday that adolescents with impaired immune systems between the ages of 12 and 17 can now receive their Covid-19 booster doses.
Health Undersecretary Maria Rosario Vergeire stated in an online media forum that this group includes individuals receiving treatment for tumors or cancers of the blood, undergoing organ transplantation, have undergone stem cell transplantation within the previous two years, having moderate to severe primary immunodeficiency, having advanced or untreated HIV infection, receiving active treatment with high dose corticosteroids or other medications, going through dialysis, having an autoimmune disease, and receiving stem cell transplantation.
Other adolescents between the ages of 12 and 17 will soon be eligible for a booster, either the following week or a few days after the immunocompromised, the doctor said.
"We simply want the implementation to be orderly and prioritize the immunocompromised children," she continued. "Gusto lang po natin ayusin ang pagpapatupad at gusto nating maiuna muna."
At least 28 days should pass between the second dosage of the primary series and the booster shot.
The emergency use license for Pfizer BioNTech vaccines as booster doses for teenagers was released by the Philippine Food and Drug Administration on June 14.
The Pfizer booster shot received a favorable recommendation from the Health Technology Assessment Council, and Health Secretary Francisco Duque III approved it on Tuesday.
As of June 20, the Department of Health reported that nearly 3.3 million children and nearly 9.5 million teenagers have received all recommended vaccinations.
Over 70 million people, or 77.85 percent, of the target population, had received vaccinations in the nation.
Over 682,000 healthcare professionals, elderly people, immunocompromised people, and those with comorbidities have received their second booster dosage, while approximately 14.8 million people have already received their first booster shot.
There has not yet been a second booster for the broader population.
A health official reported that the nation's Health Technology Assessment Council (HTAC) has yet to make recommendations about the general public receiving the Covid-19 second booster shot or a fourth dose.
While awaiting the HTAC's recommendations on the administration of the second booster dosage, NVOC chairperson and Health Undersecretary Myrna Cabotaje noted there is still a need to raise the nation's immunization rate for the first booster dose.
According to our forecasts, the peak in cases will occur by July if there are no worrying new variants. Importante pa rin iyong [mapataas ang] booster rates natin ng first dose (According to our forecasts and if there are no new varieties of concern, they anticipated that by July we will be experiencing a peak in cases. Increased booster dose rates are crucial, according to Cabotaje.
Please follow and like us: