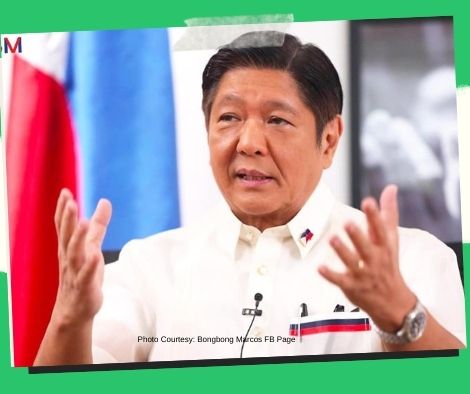 For visitors to the BBM inauguration, only clear luggage is permitted: PNP
The Philippine National Police (PNP) said Wednesday that only transparent bags would be permitted for visitors attending President-elect Ferdinand "Bongbong" Marcos' inauguration at the National Museum of the Philippines on June 30.
Backpacks and any other items that are covered must be "ipinagbabawal natin." Only clear materials are acceptable. We forbid the carrying of bags and any other items with covers, including those that are colored or have tubes attached to them. Only clear materials are acceptable. Lt. Gen. Vicente Danao Jr., the PNP commander in charge, informed reporters outside of an inspection at the inauguration site that even colored water canisters were forbidden.
Additionally, he stated that the PNP will send out approximately 7,000 officers to help safeguard the area around the museum and screen event guests.
Danao stated their security preparations are almost finished with one week to go before the inaugural rites.
The Directorate for Operations is personally in charge of overseeing the whole operation and deployment (of our troops). We are around 98 percent finished. The Department of Public Works and Highways still needs to install barriers, he said.
Danao encouraged drivers to seek alternate routes since there would likely be significant traffic, especially on highways leading to and from the National Museum.
"There will be a traffic rerouting plan that will go into effect on June 26 and I know the MMDA (Metropolitan Manila Development Authority) will be posting the rerouting plans," the speaker said. The highways that will be closed and the roads where drivers are permitted to travel will be listed in an alert at 12:01 a.m. on June 26.
Additionally, he added, medical stations will be set up to handle emergency circumstances.
He claimed that final security measures had been put in place and were complete in order to guarantee success, no casualties, and no unfavorable incidents.
"We want to reassure our new president that, on behalf of the 225,000 PNP officers and members, our troops are prepared for his or her inauguration. The PNP will do all possible to ensure the safety of our visitors, particularly the first family, we can assure you, Danao said.
While protests are permitted in "freedom parks" without a permit, Danao claimed that in order to avoid any untoward incidents, protestors will not be allowed to approach the locations of rallies or other events.
Please follow and like us: