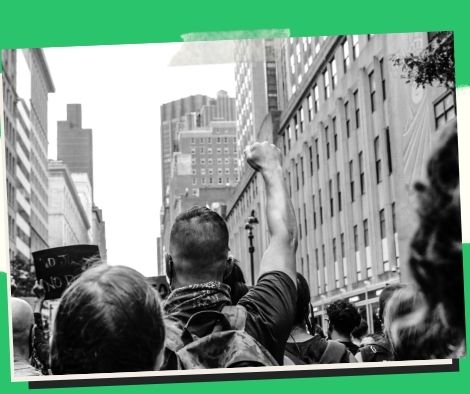 Websites like Bulatlat and Pinoy Weekly support terrorism: Esperon
Hermogenes Esperon Jr., National Security Adviser (NSA) Secretary, named and submitted websites that assist and promote terrorism to the National Telecommunications Commission (NTC), including news outlets Bulatlat and Pinoy Weekly.
In a statement released on Wednesday, Esperon claimed that maintaining and advancing the truth is a duty of national security imbued with public interests, particularly in this age of information technology when the majority of Filipinos obtain their news through various social media platforms.
Esperon argued that Bulatlat and Pinoy Weekly, which identified themselves as supporters of objectivity and truth, actually encourage misinformation and even terrorism.
Misinformation, which divides the Filipino people and keeps us from objectivity and the truth, "remains to be one of the nation's biggest foes; and is indeed a potent tool utilized by the Communist Terrorist Group to sow enmity and strife," Esperon said.
We cannot just turn a blind eye to the reality that websites like Bulatlat and Pinoy Weekly have actively sponsored organizations connected to the CPP-NPA-NDF, he continued. "While we acknowledge that they have been using their platforms to distribute information on causes important to them.
Esperon claimed that the news sites' stories and articles played a role in the decision to add the two news outlets to the list of websites linked to the Communist Party of the Philippines-New People's Army-National Democratic Front (CPP-NPA-NDF).
He used a passage from an analysis titled "Limang katwiran ng armadong paglaban" (Five arguments for armed resistance) that was published by Pinoy Weekly on November 3, 2020 (https://pinoyweekly.org/2020/11/limang-katwiran-ng-armadong-paglaban/).
Esperon said that the study, which violates Section 9 (definitions of terrorism) of Republic Act 11479 or the Anti-Terrorism Act of 2020, encourages armed resistance to fundamentally alter society.
He cited yet another passage from an article by Pinoy Weekly titled "NPA at Masa, 'di Matitinag'" (NPA and masses, 'unshakable') that was written on March 30, 2022, and can be found online at https://pinoyweekly.org/2022/03/npa-at-masa-di-matitinag/.
In the article, it is stated that "Sa huli, inatasan naman ng CPP ang NPA na palakasin ang pagrerekrut at pagsasanay ng libu-libo pang pulang mandirigma mula sa hanay ng mga kabataang magsasaka, mga manggagawa, intelektuwal (At the end, the CPP instructed the NPA to strengthen the recruitment and training of thousands of more red fighters from the ranks of young peasants, workers, intellectuals, women and other sectors).
"Dapat lalong itaas ng hukbong bayan ang kakayahan sa gerilyang pakikidigma, ang pagsisikreto sa mga paraan nito ng paglalakad at pagkakampo, upang manatiling bulag at bingi ang kaaway at mapawalangsaysay ang mga bomba at makabagong k
Esperon said that the above passage is covered by ATA Section 10, which deals with joining a terrorist organization.
According to Esperon, the directive to the NTC to disable the websites of CPP-NPA-NDF affiliates, including Bulatlat and Pinoy Weekly, was intended to safeguard the integrity of the country's online environment.
He did, however, make it clear that they are not being prevented from exercising their right to free expression by the limitation on access to the aforementioned websites.
Simply put, individuals who are inside the boundaries of the nation's Internet Service Providers will not be able to access these websites thanks to the NTC's directive from June 8, 2022. "Bulatlat, Pinoy Weekly, and the other websites mentioned in our letter to the NTC are free to continue posting editorials and stories that suit their message lines, but internet consumers in this country will not be able to access them," he said.
Esperon reaffirmed that even under the Anti-Terrorism Act, the freedom to free speech is still protected. He did, however, stress that this right need to be exercised sensibly.
The United States, the European Union, the United Kingdom, Australia, Canada, New Zealand, and the Philippines have designated the CPP-NPA as a terrorist group.
On June 23, 2021, the ATC also publicly labeled the NDF as a terrorist group, describing it as "an intrinsic and inseparable part" of the CPP-NPA, which was established in April 1973.
Please follow and like us: