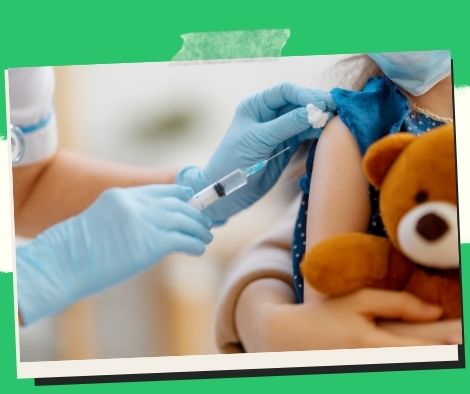 Immunocompromised 12- to 17-year-old minors in San Juan receive booster shots
Immunocompromised youngsters between the ages of 12 and 17 in San Juan City began receiving their Covid-19 booster doses on Thursday.
According to the Department of Health's definition of the immunocompromised pediatric group, the first booster immunization will be administered at Cardinal Santos Medical Center, according to Mayor Francis Zamora in an interview (DOH).
Zamora said, "We understand that this is a very, very small group of children, but we are preparing for the expansion of this age group for those who are healthy. This is a very stringent criterion because they have to be a cancer patient, HIV patient, transplant patient, or with other immunodeficiency ailments.
Zamora further stated that the complete Covid-19 primary series has been given to about 5,000 minors who fall under that age range.
For the first booster, he continued, "We are anticipating the same amount."
The city's distribution of booster vaccinations would be tougher, according to Zamora, since parents of vaccine recipients would need to obtain a medical clearance document signed by a doctor outlining the children's existing medical issues.
A consent document that has been approved by the vaccine recipients' parents or guardians must be signed. Prior to the vaccine, registration is also required.
"Because we are working with the population that is most susceptible to the sickness, we must comply by these restrictions. We are grateful that the Cardinal Santos Medical Center has been so supportive of this program because their medical circumstances also call for a safer and more comfortable vaccination site, added Zamora.
Immunocompromised teenagers will receive Covid-19 booster doses from Pfizer BioNTech vaccine at least 28 days after they got the second dose of the primary series.
Given the threat of a new Covid-19 strain and the potential for face-to-face lessons in the forthcoming school year, Zamora said, "This rollout is absolutely critical, especially for the immunocompromised children who require the best possible protection against Covid-19."
Zamora meanwhile urged the DOH to approve the expansion of the second booster injection program to include the general population "given that San Juan has enough jab supply and staff to administer it on a big scale."
All different kinds of immunizations are still available, he continued.
Despite having 31 active Covid-19 cases, the city is still considered to be low-risk.
Zamora urged locals to continue following the bare minimum of public health regulations at all times and to become immunized.
Please follow and like us: