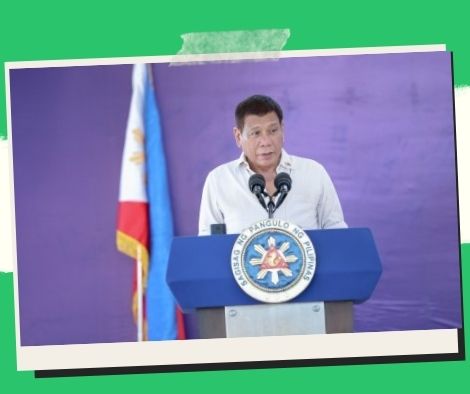 Duterte instructs government agencies to promote the financial inclusion initiative
To ensure that all government efforts on financial inclusion are integrated and harmonized, President Rodrigo Duterte has directed government agencies and instrumentalities to support the National Strategy for Financial Inclusion 2022–2028 (NSFI).
The NSFI serves as a "common blueprint" that aims to achieve financial inclusion toward financial resilience for Filipinos, and Duterte signed Memorandum Circular No. 97 on Thursday to formalize whole-of-government support for it.
According to the memorandum, all government departments, agencies, and instrumentalities must include pertinent NSFI priority activities in their individual plans, policies, and budgets.
They are also instructed to engage in working groups established by the Financial Inclusion Steering Committee (FISC) and other NSFI projects, as well as to supply pertinent data, according to data sharing regulations, in order to monitor and assess how the NSFI is being implemented.
The adoption of financial inclusion as a development agenda is mandated for all regional development councils (RDCs) and equivalent authorities.
Additionally, all local government units are urged to support financial inclusion within their respective jurisdictions, particularly through their initiatives to build capacity, plans for the physical development of their provinces, and other local planning, budgeting, and planning and programming activities.
The FISC is entrusted with working with RDCs and LGUs to implement the circular, especially when it comes to incorporating NSFI objectives, priorities, and targets into each organization's plans and activities.
The committee must also engage in outreach, education, and communication efforts to increase public awareness of the NSFI.
NSFI 2022-2028 was created, according to Bangko Sentral ng Pilipinas, to be in line with and support the more general national goals of the Philippine Development Plan and the AmBisyon Natin 2040 vision.
Please follow and like us: