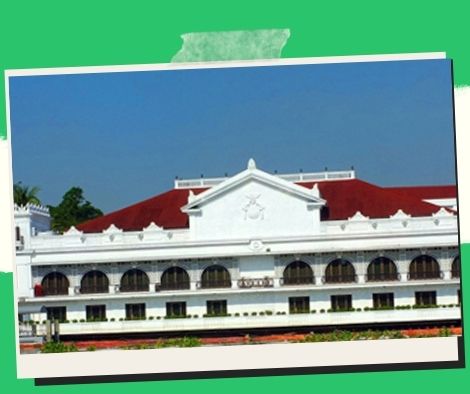 Duterte administration prioritizes health and the economy: Palace
Despite the effects of the ongoing Covid-19 outbreak on people's health and the economy, Malacanang is encouraged by the findings of a recent survey that rated Filipinos' net personal optimism as "extremely high."
The Social Weather Stations (SWS) poll, which was performed from April 19 to April 27, 2022, indicated that 44% of adult Filipinos predicted an improvement in their quality of life over the following year, 39% predicted a hold steady, and 44% predicted a decline. 13 percent of respondents remained silent.
With a net personal optimism score of +39 as a result, this is considered "extremely high" by SWS. This number is five points below the great +44 pre-pandemic level in December 2019 and three points below the superb +42 in December 2021.
In a press release, acting presidential spokesperson and communications secretary Martin Andanar said: "The Palace welcomes the April 2022 Social Weather Stations (SWS) survey showing a +39 Net Personal Optimism, classified by SWS as very high, which is also a few points below the pre-pandemic level of excellent +44 in December 2019."
The Duterte administration "has put a premium on both health and the economy," Andanar continued.
He ascribed the Duterte administration's Covid-19 response to Filipinos' exceptionally high net personal optimism score.
"Maintaining our vigilance against Covid-19 with strict adherence to minimum public health standards while ensuring the country's socioeconomic recovery, where livelihood opportunities are available, hunger is alleviated, and quality of life is improved, is central to the success of our pandemic response," he continued.
President Rodrigo R. Duterte said in a speech on June 6 that his administration quickly contained the Covid-19 outbreak.
The Filipino people's adherence to the Covid-19 health regulations was also praised by Duterte, who added that this gave them more confidence to go back to work.
The National Task Force (NTF) against Covid-19 estimates that as of June 26, approximately 70.25 million Filipinos have received their entire Covid-19 vaccination.
The Philippines improved its position on the Nikkei Covid-19 Recovery Index from last to 33rd as a result of fewer infections and fewer restrictions.
This ranking represents a significant improvement from 57th place in November of the previous year and the last or 121st place in September.
Please follow and like us: