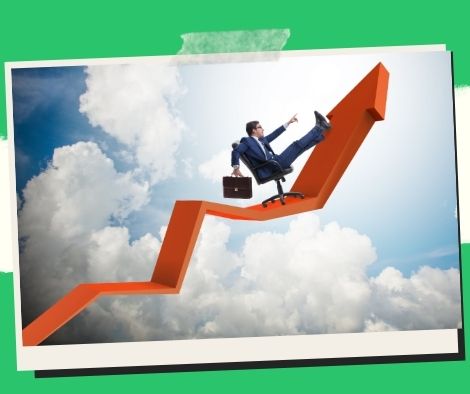 Risk-taking mindsets boost the local bourse and peso
Following the release of multiple economic reports in the US, gains in the local stock market persisted on Tuesday, and the peso maintained its stability after days of decline against the US dollar.
To reach 6,345.41 points, the Philippine Stock Exchange index (PSEi) gained 1.71 percent or 106.59 points.
Following, All Shares rose 48.21 points, or 1.44 percent, to 3,400.68 points.
The majority of the sectoral gauges also rose during the day, including Services (3.32%), Mining and Oil (2.97%), Property (2.16%), Industrial (1.63%), and Holding Firms (1.42%).
After falling 0.29 percent, the Financials index was the only one to lose during the day.
There were just 847.09 million shares traded, or PHP7.5 billion, in the thin volume.
At 121 to 70, more shares advanced than declined, while 47 were unchanged.
According to Luis Limlingan, head of sales for Regina Capital Development Corporation (RCDC), "Investors continued to buy across the board in the Philippine market as stronger-than-expected data on durable goods was weighed against expectations for a slowing economy that could limit the magnitude of Federal Reserve rate increases."
Limlingan, citing reports, claimed that US orders for durable goods grew by 0.7 percent in May, exceeding the consensus expectation of a 0.2 percent increase.
He added that following a six-month decline, pending house sales increased by 0.7 percent in May of last year.
The peso, which on Monday crossed the 55-level against the US dollar, has since maintained its position.
It closed the transaction at 54.77, up from its previous day's close of 54.78.
The local currency fluctuated between 54.88 and 54.64 and started the trade at 54.83.
For the day, the average level was 54.757.
Volume increased from USD1.18 billion the day before to USD1.65 billion.
Please follow and like us: