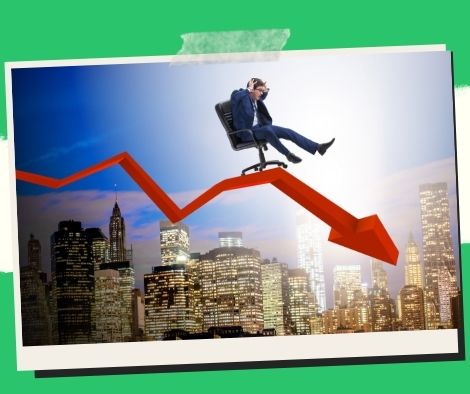 Peso and stock market decline due to correction
On Wednesday, the peso and the major stock index both declined, with the local currency falling to 55 levels as a result of the local stock exchange's correction.
The Philippine Stock Exchange index (PSEi) dropped 0.67 percent, or 42.22 points, to 6,303.19 points following a three-day surge.
With a loss of 11.56 points or 0.34 percent, All Shares lagged behind at 3,389.12 points.
Mining and Oil rose 0.89 percent, Services gained 0.26 percent, and Industrial gained 0.06 percent, making up half of the sector's indices.
Property, Financials, and Holding Firms all experienced declines of 2.14 percent, 0.65 percent, and 0.40 percent, respectively.
532.42 million shares, or PHP4.91 billion, were traded.
At 98 to 97, decliners outnumbered gainers while 45 shares remained the same.
The peso dropped from its Tuesday close of 54.77 to 55.06 against the US dollar.
It traded between 55.1 and 54.88 and started the day at 54.9.
For the day, the average level was 55.021.
Volume decreased from USD1.65 billion the previous day to USD1.28 billion.
Michael Ricafort, chief economist of Rizal Commercial Banking Corporation (RCBC), attributed part of the peso's decline to "the healthy downward correction in the PSEi today."
"The latest currency movements also came after the US dollar corrected higher vs. major global currencies after continued hawkish signals from some Fed (Federal Reserve) officials" (New York Fed President John Williams and San Francisco Fed President Mary Daly), but they also "signaled that a soft landing remains possible," he said.
According to Ricafort, the most recent data are still among their one-month lows despite the surge in oil prices on the global market.
He also mentioned how the benchmark US Treasury 10-year rate fell to below 3.20 percent.
Please follow and like us: