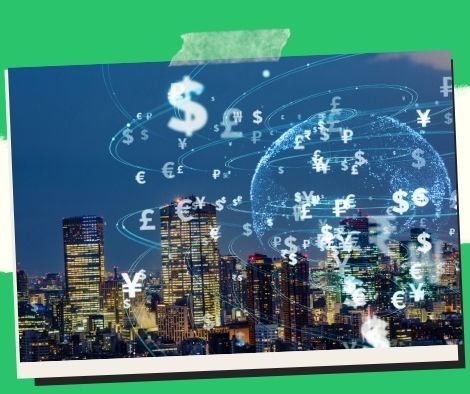 PSEi declines in response to Fed rate hike and worries about global economic growth, while the peso holds steady
The main equity index was once again affected by worries about global economic growth and the Federal Reserve's important rate decisions, but the local currency managed to conclude the day sideways versus the US dollar after reaching a level of 54.
To reach 6,155.43 points, the Philippine Stock Exchange index (PSEi) lost 2.34 percent, or 147.76 points.
All Shares fell 52.89 points, or 1.56%, to 3,336.23 points after that.
The majority of sectoral counters also had a decline during the day, including Services (3.87%), Holding Firms (3.42%), Financials (2.11%), and Property (1.13%).
However, mining and oil saw a 0.90 percent increase, while industrial saw a 0.74 percent increase.
882.15 million shares, or a meager PHP6.44 million, were traded.
At 117 to 71, decliners outnumbered advancers while 47 shares remained unchanged.
The major index ended the final trading day of the quarter on a sour note, according to Luis Limlingan, head of sales at Regina Capital Development Corporation (RCDC), "as the street continued to look for the bottom of a severe market sell-off."
"Fears of a recession are mounting," he added, adding that the first half of 2022 was dominated by worries about a slowing economy and aggressive rate hikes.
The local currency, on the other hand, closed the day's trading at 54.975, slightly higher than the 55.06 close from the previous day.
It started the day at 55.06, moving sideways from the previous session's opening price of 54.9.
The range of its trades, from 54.8 to 55.14, raised the day's average to 54.97.
Volume was lower at USD1.25 billion than it was on Wednesday ($1.28 billion).
Michael Ricafort, chief economist of Rizal Commercial Banking Corporation (RCBC), attributed the peso's gain during the day to the decline in crude oil prices, which reached one of its one-month lows at approximately USD109 per barrel.
He said that the local currency was supported during the day by the similar trend for the US benchmark 10-year Treasury, whose rate has fallen to about 3.05 percent.
According to him, "(The) peso also gained strength after the most recent indications of the potential for a larger +0.50 local policy rate hike, if necessary and based on economic data."
He was responding to reports that the Federal Reserve would announce a larger rate increase than the 25 basis points each it announced this month and in May to further control the domestic inflation rate's escalation.
On Friday, he expects the currency pair to trade between 54.80 and 55.05.
Please follow and like us: