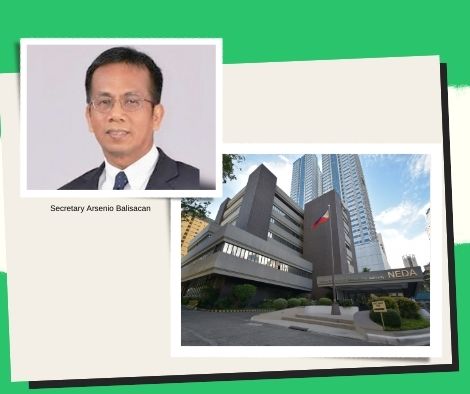 NEDA chief Balisacan's homecoming is warmly welcomed.
The nomination of Arsenio Balisacan as the nation's Socioeconomic Planning Secretary during President Ferdinand Marcos Jr.'s administration is applauded by the National Economic and Development Authority (NEDA).
The returning Secretary expressed excitement about taking on the post of NEDA director in his remarks made during the agency's turnover event on Monday.
"It is a great honor for me to work for NEDA once more. I accepted President Bongbong Marcos' invitation to serve as the Socioeconomic Planning Secretary in his Cabinet knowing full well that the issues I faced would be much more difficult than they had been when I had previously led NEDA. Aware of NEDA's crucial role in the nation's recovery and post-pandemic growth, I respectfully accepted the challenge and responsibility of leading it when I was given the opportunity to serve once more, although always considering public service to be a wonderful privilege, Balisacan remarked.
Additionally, Balisacan outlined his top targets for accelerating the nation's economic recovery in 2022 and beyond.
"I am pleased to report that the President and the economic team have reached a consensus on the administration's overarching objective. We all agree to immediately resurrect job creation and poverty reduction by guiding the economy back to the high-growth path while tackling the government debt and the sharply rising prices of food and necessities," he continued.
Given these objectives, Balisacan listed three things Filipinos and stakeholders might anticipate from NEDA under his direction.
"First, anticipate that NEDA will be steadfast in its pursuit of the policies that will improve the nation's economic performance. In contrast to our Asian rivals, the economic trajectory the country achieved during my previous term here was fairly swift, he remarked.
Enhancing NEDA's proactive interaction with its stakeholders on policy advice, planning, and monitoring was emphasized by Balisacan.
Second, he added, "we will work to be ahead of the curve rather than behind it when it comes to crucial policy issues impacting national and local development, including policy and program coordination."
In addition, Balisacan referred to NEDA's responsibility to uphold a culture of openness, professionalism, and transparency with regard to the direction of national economic strategies, plans, and programs.
Former Secretary Karl Kendrick Chua presided over the ceremony, which was conducted in the organization's new multipurpose headquarters. He also gave Balisacan a pair of transitional notes and the significant NEDA flag.
Numerous issues need to be resolved, most notably the damaging impacts, which are especially evident in the education sector, and the growing threat of global stagflation. However, I am convinced that NEDA will be in good hands after I depart. Arsenio Balisacan's return to NEDA is a great honor for me, Chua stated.
He said, "To Sec. Arsi and my NEDA family, I guarantee you my continuing support as you lead this country closer to AmBisyon Natin 2040, manage the external dangers, and guide this country out of the pandemic.
From 2012 to 2016, Balisacan worked as the late President Benigno S. Aquino III's secretary for socioeconomic planning.
By 2040, every Filipino is to have a deeply rooted, comfortable, and secure life, according to the AmBisyon Natin 2040, the country's long-term vision and the foundation for planning. ()
Please follow and like us: