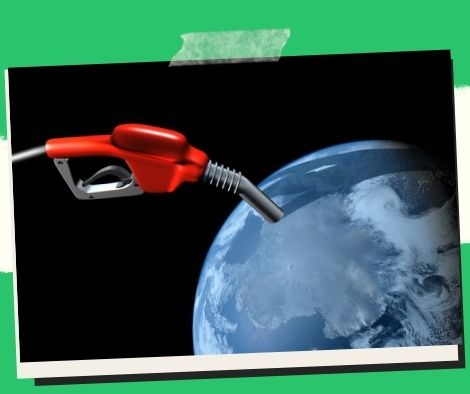 Despite supply and demand issues, oil prices were mixed.
Tuesday's oil prices were mixed as concerns about low supply resulting from a strike in Norway's oil and gas industry combined with ongoing concerns about sluggish demand.
At 07:05 GMT, the price of benchmark Brent crude was $113.04 per barrel, down 0.40 percent from the previous session's closing price of $113.50 per barrel.
American benchmark West Texas Intermediate (WTI), which completed the previous session at $108.43 a barrel, was trading at $109.72 per barrel at the same time, up 1.19 percent.
The Norwegian Oil and Gas Association estimates that the strike by the country's oil and gas industry workers, which started on Tuesday, will result in losses of roughly 13% of daily gas exports and have a significant impact on prices (NOG).
The interruption caused operations at Equinor's offshore Gudrun, Oseberg South, and Oseberg East platforms to cease.
At the offshore fields of Heidrun, Aasta Hansteen, and Kristin, the strike will continue on Wednesday.
According to the NOG, there will be a loss of about 130,000 barrels of oil and 292,000 barrels of gas equivalent each day.
Bullish data in the services sectors of China and Japan, two of the largest oil importers in the world, propelled more price increases.
Since China loosened its pandemic restrictions, its industrial and service sectors have quickly recovered.
The country's private Caixin services purchasing managers' index (PMI) rose to 54.5 in June, a record high for the past 11 months, ending its three-month contraction.
The manufacturing PMI also rose to 51.7 in June, a 13-month high. An indication of expansion is a reading of 50 or higher, whereas an indication of contraction is a reading of 50 or below.
As a result of the lifting of coronavirus limitations, business mood in Japan's services sector rose in June, growing at its quickest rate in almost eight years.
The final au Jibun Bank Japan Services purchasing managers' index (PMI) rose to 54.0, to supersede May's growth of 52.6.
However, rising inflation rates in important economies and stringent state monetary policies increased demand concerns.
The US, the world's largest oil consumer, has industrial data on its crude oil inventories that investors are also eagerly expecting.
Prior to the US Energy Information Administration's (EIA) release of its oil stock data on Wednesday, the American Petroleum Institute (API) will release its projection data on US inventories later on Tuesday.
Please follow and like us: