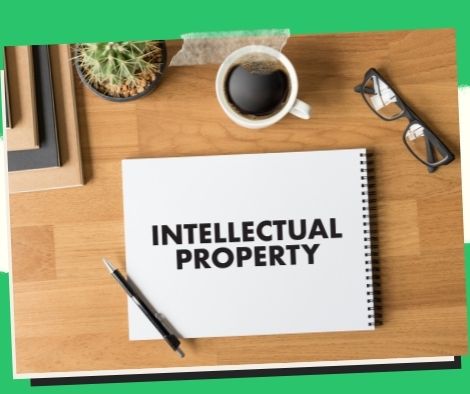 IPOPHL anticipates a continued push for IP under the new DTI head
The Intellectual Property Office of the Philippines (IPOPHL), the Department of Trade and Industry's parent organization, is confident that the momentum the nation has gained in using IP to spur economic recovery and growth would be maintained under the new leadership of the DTI.
Director-General Rowel Barba expressed his satisfaction that increasing domestic and international investment in the technology sector is one of newly appointed DTI Secretary Alfredo Pascual's top priorities.
"IPOPHL pledges its complete backing to pursue the new secretary's objective of fostering innovation. In the region and around the world, there is already increasing recognition of our nation as a leader in intellectual property protection and enforcement. We'll keep enhancing our stellar reputation, stated Barba.
The Philippines' ranking as the 51st most inventive economy out of 132 according to the Global Innovation Index is seen as luring innovation-based investments.
Being an innovation achiever denotes a nation's capacity to produce comparatively high levels of inventive and creative goods despite resource constraints and other obstacles.
Barba continued, "As a member of the National Innovation Council (NIC), IPOPHL is resolute in its commitment to collaborate closely with other NIC members and assist in bridging the gaps that impede the complete transformation of our innovation and creative sectors.
The head of IPOPHL also mentioned financial and non-financial benefits awaiting initiatives that would commercialize unutilized patents and come from Innovation and Technology Support Offices, which are patent libraries that offer instruction in patent search and drafting.
The Board of Investments' current Investment Priorities Plan, which aims to modernize the Philippine economy and create high-value jobs, covers the patent-generating activities.
Increased worldwide PH brands and MSME recovery
According to Barba, IPOPHL will step up efforts to support MSMEs' recovery and the expansion of more domestic brands into international markets.
According to him, "we will empower more MSMEs with the necessary knowledge and ability to design their IP protection plans" in line with Secretary Pascual's goal.
According to Barba, developing IP will help entrepreneurs, small firms, startups, inventors, and artists become more competitive and resilient in the information economy.
The possibility for local high-value brands, cutting-edge IP products, and creative outputs to significantly influence global supply chains is provided by the borderless digital world, he continued.
Along with offering free IP seminars, IPOPHL also has a variety of initiatives geared toward MSMEs, independent artists, and inventors. They include the Copyright Plus Program, Juana Make a Mark, Juana Patent and Juana Design Protection Incentive Programs, Juan for the World, and Patent Cooperation Treaty Inventor Assistance Program.
Change the IP Code to encourage investment
Additionally, IPOPHL will continue to push for changes to the 1997 IP Code.
In addition to making the Philippines more appealing to tech companies, the decision, according to Barba, "will assist the Philippines to keep up with legal and technological advances happening across the world."
The author continued, "Modern IP laws and initiatives could be a point of attraction for overseas startups and major IT businesses to open offices in a country.
The IP Code revisions are also anticipated to increase the number of IP assets owned by Filipinos.
"The improvements we advocate for will enable adaptable protection systems and promote a larger level of invention commercialization. While we construct more lucid copyright regulations and work to make it easier for artists to conduct business, protective forms of trademarks will be broadened to produce additional weapons for competition, according to Barba.
In June 1997, the IP Code was enacted into law. The most recent change was made in 2013 to, among other things, provide IPOPHL enforcement authority and improve copyright protection.
The agency IPOPHL is commemorating the 25th anniversary of the IP Code this year under the banner "Creating a Silver Bright Future" in an effort to rekindle economic activity using IP.
Please follow and like us: