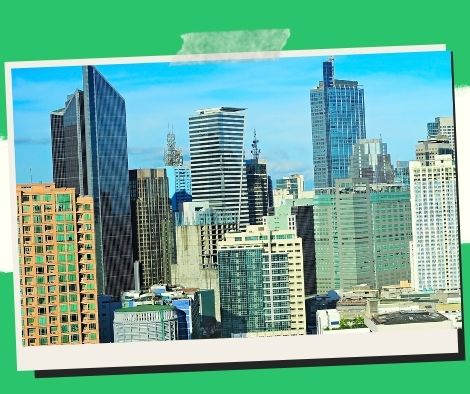 Diokno expects Q2 GDP to expand by double digits.
Following the 8.3 percent growth in the first three months of this year, Finance Secretary Benjamin Diokno is hopeful about a double-digit growth for the domestic economy in the second quarter of 2022.
We'll see double-digit growth in Q2 2022. That's my wager, he said to reporters in a Wednesday Viber chat.
Diokno stated during a briefing at the Palace that the government anticipates full-year GDP growth to range between 6.5 and 7.5 percent, which he described as "conservative figures."
"In actuality, this will be the highest. The general belief is that this will have the highest growth rate this year and the following year among all Asean+3 nations, he said.
Diokno predicted that domestic growth will likely be greater in the second quarter, noting that despite a spike in coronavirus disease 2019 (Covid-19) infections in the first quarter, growth was still robust.
Additionally, he disregarded the possibility of wider lockdowns in the event that Covid infections rise once more.
We have transitioned from a pandemic to an endemic state, he said. "Because so many people have received vaccinations against the virus, we must live with it.
The growth forecasts range from 6.5 to 8 percent for the years 2023 to 2028, he said.
The growth rates for 2022 that Diokno cites are less than the 7 to 8 percent prediction that the Development Budget Coordination Committee (DBCC) of several agencies authorized at its meeting last May 24.
The growth forecast from DBCC for 2023–2025 is 6–7 percent.
Diokno added that the goal is to reduce poverty from the predicted 23.7 percent as of the first semester of 2021 based on Philippine Statistics Authority (PSA) data to 9 percent by the end of the Marcos administration.
He stated that from 2026 to 2028, the government's budget deficit should represent 3% of GDP, and that by 2025, the debt-to-GDP ratio should have fallen to 60% from its current level of 63.
According to Diokno, from 2023 to 2028, infrastructure spending under the "Build, Build, Build" initiative will comprise roughly 5 to 6 percent of GDP.
The goal is to reach what is referred to be upper middle income status, and that's it. By the end of the President's tenure, we are aiming for a per capita income of USD4,046, he continued.
When the epidemic struck, the previous administration's plans to move the nation to middle-income status by 2022 were impeded.
On July 1, 2021, the World Bank (WB) changed the range of gross national income (GNI) per capita for upper middle income nations from USD4,046 to USD12,535, to USD4,096 to USD12,695.
According to WB data, the country's GNI per capita in 2021 was approximately $3,640.
Please follow and like us: