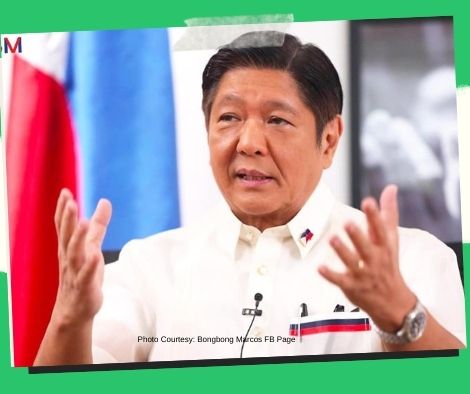 Cabinet secretaries have been given "full rein" to reorganize agencies
On Tuesday, President Ferdinand "Bongbong" Marcos Jr. declared that his Cabinet has been granted "full rein" to reorganize their individual divisions and offices.
In his first press conference as the nation's seventeenth president, Marcos stated at Malacaan Palace that he had given the Cabinet members orders to deliver "better" and "more efficient" public services.
Marcos declared that he would defer to the Cabinet secretaries' right to exercise their authority over hiring decisions and agency-wide changes.
In addition to addressing urgent issues, he stated, "we are striving to streamline the government so that its operation is better and much more efficient." "Let's streamline our bureaucracy. I gave them what I promised not to… 'I offer you a fairly open hand in choosing who you want to hire and how you want to restructure the structure of your department, if indeed that's what you want to do,' I say to them."
He issued the directive to make dealing with the government "easier, simpler, safer, and more secure."
The adjustments must be made as soon as possible, according to Marcos, who emphasized that his Cabinet must "go to work immediately."
"We must understand how intertwined the entire government is. Everything done on one hand has an impact on the government on another, sometimes not in a positive way. We must thus take care to correctly complete all of the stuff "said he.
Malacanang issued Memorandum Circular (MC) 1 on June 30, declaring vacant a number of positions and goods within the Executive department.
All presidential appointees holding co-terminus appointments, as well as those holding posts created in excess of the authorized staffing pattern, are deemed separated from office as of noon on June 30, the day Marcos took the oath of office as the nation's 17th president, under MC 1 signed by Executive Secretary Victor Rodriguez with Marcos' authority.
Non-Career Executive Service Officials (CESO) who hold Career Executive Service (CES) posts, as well as contract or temporary workers, are also considered to have been dismissed from service.
According to MC 1, the next-in-rank and most senior official shall be appointed as Officer-in-Charge (OIC) to fill any vacancies in the positions of heads of departments, offices, agencies, and bureaus where no replacement has been appointed due to the exigency of the service and to ensure the continuous and efficient delivery of government services.
Rodriguez also released MC 2, requiring rigorous adherence to the tightened norms of full staff labor (CSW).
To ensure conformity with such form and substance, the CSW, based on MC 2, is to be used for the processing and review of requests for Presidential issuances, authorizations, and other approvals.
Please follow and like us: