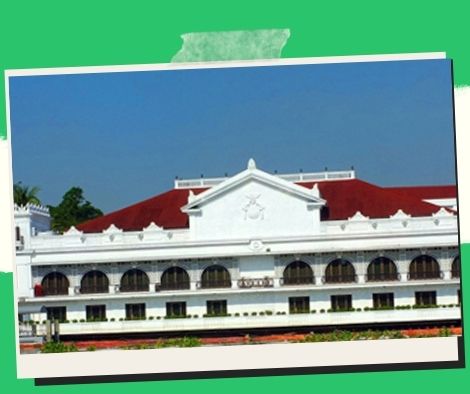 Lapid is the head of TIEZA, and Marcos keeps the US and UN envoys.
On Tuesday, President Ferdinand "Bongbong" Marcos Jr. kept three more former government employees in their positions.
Malacanang released a statement saying that Marcos has kept actor and former governor of Pampanga Mark Lapid in his position as CEO of the Tourism Infrastructure and Enterprise Zone Authority.
Jose Manuel "Babe" Romualdez, a former media executive, will continue to serve as the Philippines' ambassador to the United States, and Antonio Manuel Lagdameo, a seasoned diplomat, will continue to serve as the country's ambassador and permanent representative to the United Nations.
Marcos administered oaths of office to Lapid, Romualdez, and Lagdameo in the Malacaan Palace.
Karlo Nograles, a former Cabinet secretary, was previously selected by Marcos to lead the Civil Service Commission.
He was one of the ad-interim appointees of former president Rodrigo Duterte who was disregarded by the Commission on Appointments because of a lack of quorum.
Amenah Pangandaman, the secretary of the Department of Budget and Management, Jose Arnulfo Veloso, the general manager and president of the Government Service Insurance System, and Ramon Zagala, the commander of the Presidential Security Group and Senior Military Assistant, all took the oath on Tuesday.
The selections of Pangandaman, Veloso, and Zagala were announced by the Marcos camp on May 30, June 29, and June 30, respectively.
Rep. Junie Cua of Quirino, Romeo Lumagui Jr., the deputy commissioner for operations of the Bureau of Internal Revenue, and Abdulghani "Gerry" Salapuddin, the former governor of Basilan, who will serve as administrator and chairperson of the Southern Philippines Development Authority, also took the oath.
Juan Revilla and actor Tirso Cruz III both took their oaths to serve on the boards of the Movie and Television Review and Classification Board and the Film Development Council, respectively.
In the Malacanang Palace, each appointee took the oath of office.
Please follow and like us: