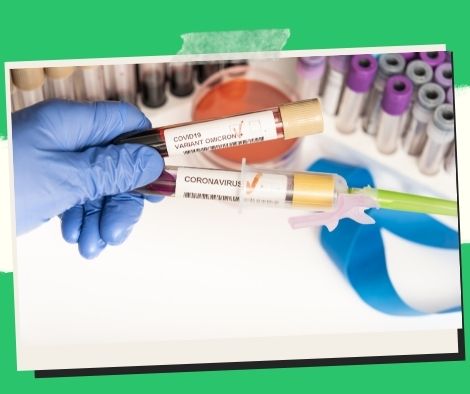 PH finds 97 additional instances of the Omicron BA.5 subvariant
The Department of Health (DOH) said Thursday that 97 more cases of the Omicron BA.5 subvariant have been found throughout the nation.
About 43 BA.5 cases were discovered earlier, bringing this week's total number of new infections to 140.
99 cases of BA.5 were found in Western Visayas, compared to 21 cases in the National Capital Region (NCR), seven cases in Calabarzon, five cases in Ilocos, one case each in Central Luzon, Bicol Region, Central Visayas, Eastern Visayas, Northern Mindanao, and Mimaropa, and one case of a returning Filipino from overseas.
In a media forum, Health Undersecretary Maria Rosario Vergeire stated: "Sixteen individuals are fully vaccinated, but the remaining eight are not vaccinated, and the remaining 121 individuals' vaccination status is still being verified." Three people are not vaccinated, and the remaining 121 people's vaccination status is still being verified.
The DOH is still investigating each sick person's travel and exposure history.
Two people were asymptomatic, two instances had mild symptoms, and 125 patients' symptoms are still being confirmed.
129 of the cases are currently marked as recovered, four are still being isolated, and the results of the remaining seven cases are still being confirmed.
According to our most recent sequencing run, 233 instances of BA.5 have been found nationwide, Vergeire stated.
20 additional BA.2.12.1 cases were also reported, including five from the NCR, four from each of the Western Visayas and Calabarzon, two from the Cordillera Administrative Region, one from Region 1 (Central Luzon), and four from returning Filipinos from abroad.
One is not fully vaccinated, nine of them are, and the remaining ten cases' vaccination status is currently being confirmed. Additionally, the DOH is confirming their travel and exposure histories.
Out of the 20 instances, 17 have been labeled as recovered, and the final verdicts in the other three are undergoing verification.
Meanwhile, roughly seven more BA.
Additionally, 4 cases were found previously. One case came from the NCR, and six cases were from Western Visayas.
We still don't know much about their exposure and travel histories.
Five instances have received all of their vaccinations, while just two have not.
In addition, three of the cases only had minor symptoms, three of the cases have no symptoms, and the symptoms of the remaining case are still being confirmed.
Now, all seven instances have the status "recovered."
The nation has recorded a total of 10 BA.4 cases and 70 BA.2.12.1 cases thus far.
Please follow and like us: