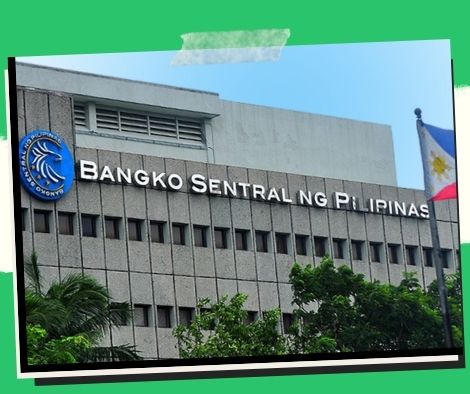 In August, Medalla will be open to a 50 basis point rate increase.
To help handle the increasing inflation rate and the Federal Reserve's rate hikes, Bangko Sentral ng Pilipinas (BSP) Governor Felipe Medalla is open to a 50 basis point increase in the central bank's benchmark interest rates in August.
On the subject of potential rate increases in the upcoming months, Medalla stated in a Viber message to journalists on Thursday that "there are pros and cons to gradualism," but added that "if the inflation is too high, even if the causes are impervious to BSP's kit of policy instruments, a monetary policy response may be necessary."
He said that because the central bank "is strongly committed to maintaining price stability," it would not be sensible to allow factors that have a big impact on the exchange rate to further drive up already high inflation.
And as a result, as opposed to its initial gradualist position, the BSP is prepared to be more aggressive in hiking its policy rates. In specifically, he stated that the BSP was ready to increase its policy rate by 50 basis points by August.
The BSP raised its benchmark interest rates by a total of 50 basis points, or 25 basis points in each of the months of May and June.
These were announced after monetary officials claimed that the BSP has the flexibility to help slow the domestic inflation rate's ongoing acceleration, which last April broke the government's goal range of 2-4 percent when it reached 4.9 percent.
The impact of increasing oil prices on the domestic market, which affected the cost of oil and other commodities and utilities as well as had second-round effects such fare rises, caused the rate of price increases to post quicker rates of 5.4 percent in May and 6.1 percent in June.
The Fed's aggressive posture following the 150 basis point hike in its benchmark interest rates since last March, which is aimed at addressing the US consumer price index (CPI40-year )'s high, has drawn the attention of monetary authorities, according to Medalla.
He claimed that the devaluation of currencies all around the world, including the Philippine peso, was one effect of these rate increases.
Because "if such pressures are left uncontrolled, these could contribute to the already significant domestic inflationary pressures," he warned, it is necessary to address the depreciation of the local currency.
He added that "the BSP is ready to take more policy moves if needed" in addition to the rate hike choices.
In order to stop any further inflationary pressure from reaching 2023, he continued, "it will also continue to support and advocate for non-monetary policies by other government authorities."
Please follow and like us: