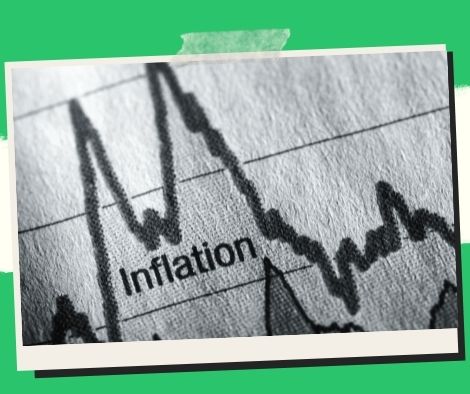 Ex-BSP executive forecasts 2022 inflation of 5.5% on average
On Friday, a former central banker predicted that domestic inflation will be 5.5 percent this year and 4.5 percent the following year, citing fluctuations in oil prices among other factors.
Former Bangko Sentral ng Pilipinas Deputy Governor Diwa Guinigundo stated during a session aired on the Foundation for Economic Freedom (FEF) Facebook page that uncertainty about global events is driving up the prices of commodities and having second-round repercussions in the nation.
"I believe that the average inflation rate could even exceed the 2022 and 2023 averages of 5% and 4.2 percent, respectively. Regarding the central bank's inflation forecasts for next year, he added, "It might reach perhaps 5.5 (percent) for 2022 and maybe four-and-a-half for 2023.
The average rate of price rise as of the first half of this year was 4.4 percent, exceeding the government's target range of 2-4 percent through 2023.
When the monthly inflation rate increased from 4 percent to 4.9 percent in April of last year, it went above the government's target range.
In the next two months, it showed greater levels of 5.4 percent and 6.1 percent, respectively.
All of these increases can be attributed to the ongoing increase in the price of oil and other commodities on the world market, which is partly driven by worries about the conflict between the US and Russia and a potential US economic slump.
In two consecutive sessions in May and June of last year, the Monetary Board (MB), which sets policy at the BSP, raised the key policy rates of the central bank by 25 basis points each.
The BSP's overnight reverse repurchase (RRP) rate is now set at 2.5 percent, and given prospects for further acceleration of the inflation rate, projections indicate that the key rates could rise by an additional 75 basis points this year.
The ongoing recovery of the home economy has given the BSP the flexibility to raise rates, according to monetary officials, therefore it is not anticipated that this will reduce domestic output.
Guinigundo said that the monetary policy should be applied more firmly because inflation has had unintended consequences, including the rise in the minimum fare for public transportation (PUVs) and requests for pay increases.
He asserted that, given the economy's promising growth prospects, raising the BSP's key interest rates will aid in reducing both the inflationary pressures brought on by rising commodity prices and the depreciation of the peso, which has been adversely impacted by the US dollar's strengthening in part as a result of the Federal Reserve's key interest rates continuing to rise.
He said that structural and policy changes made since the mid-1990s have given the peso resilience, thus "in other words, we don't expect that the aggressive monetary policy moves on the part of the BSP will make a dent on the growth prospects of the Philippine economy."
Please follow and like us: