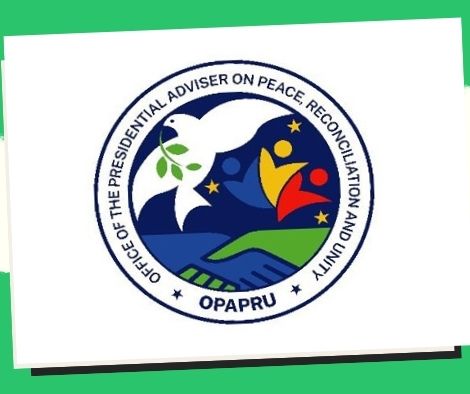 Galvez continues to serve as a holdover peace adviser.
In order to prevent any suspension or disruption of peace programs and operations, Secretary Carlito Galvez Jr. will continue to lead the Office of the Presidential Adviser on Peace, Reconciliation, and Unity (OPAPRU) through the end of this year.
Galvez is given permission to "continue in office in a holdover capacity until December 31, or until his replacement has been appointed or designated, whichever comes first, unless he is reappointed in the meantime," according to a memo ordering that OPAPRU received from the Office of the President on Friday. It is dated June 30 and was signed by Executive Secretary Vic Rodriguez.
Galvez stated that the Marcos administration is committed to continuing the implementation of the complete Philippine peace process, particularly in the Bangsamoro Autonomous Region in Muslim Mindanao, in his message commemorating the observance of Eid al-Adha on Saturday.
As millions of Hujjaj from across the world complete their yearly Hajj or holy pilgrimage in the blessed country of Mecca in the Kingdom of Saudi Arabia, Galvez stated in a statement, "Today, we appreciate the sacrifices made by millions of Hujjaj from all over the world."
"May all of us be inspired by the wonderful journey taken by adherents of the Islamic faith as nations across the globe address the challenges created by armed war, poverty, inequality, and the current health crisis," he continued.
An annual celebration is known as Eid al-Adha, or the Feast of Sacrifice, commemorates the Prophet Ibrahim (Abraham in Christianity and Judaism) sacrificing his son Ismail at Allah's (God's) command.
The Muslim people showed Galvez added, that their belief in The Almighty Allah unites them despite differences in their nationality, culture, or level of social status when they gathered in the Kaabah.
Galvez aspires for the unity and cooperation displayed by the Ummah (Islamic nation) to inspire the Filipino people to stick together and strive toward the "common aim of attaining a just and enduring peace in our country."
The lessons learned during Eid al-Adha, he claimed, served as inspiration for the Marcos administration. "May the Muslim Ummah around the world experience spiritual renewal, peace, unity, and harmony on this beautiful day."
Please follow and like us: