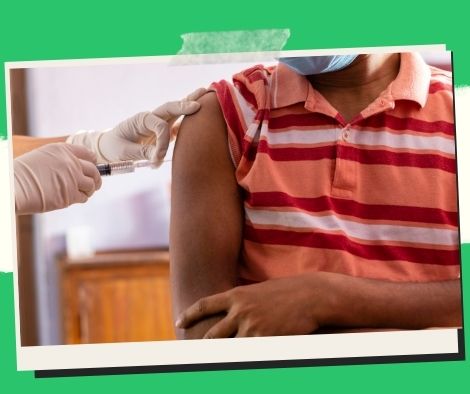 Key to further lowering treatments is the Covid-19 booster vaccine: PBBM
If the booster vaccination effort is effective, President Ferdinand "Bongbong" Marcos Jr. has mentioned the idea of further lowering the coronavirus disease 2019 (Covid-19) alert level status and mandating the "optional" use of a face mask.
On Friday, Marcos indicated he may further modify the Covid-19 protocols if he finds an indication that it is already "safe" to do so in a virtual speech to newly elected mayors and governors from Malacanang Palace's Rizal Hall.
"Pagka naging matagumpay ang ating booster rollout ay makikita naman natin siguro puwede na nating ibaba ang mga alert level, puwede na nating gawing optional ang mask (If our booster rollout proves to be successful, we might downgrade the alert level, and make the use of face mask optional)," he said to the local officials. But we won't do it unless it's truly safe to do so, so maliwanag na maliwanag na safe na talaga po natin gagawin 'yan.
According to the Department of Health, as of July 3, 70,780,972 people had already received the full dose of the Covid-19 vaccine, but 40 million of them had not yet received the first booster shot.
Up to this point, booster shots have been administered to 15,147,905.
The deployment of the booster campaign, according to Marcos, who is currently in isolation after testing positive for the antigen Covid-19 on Friday, is essential for getting back to normal despite the pandemic that is currently in effect.
He expressed the expectation that local government agencies would use every resource at their disposal to guarantee a large turnout for booster shots.
"I'm hoping you'll help us get back to normal by contributing to the effort. The struggle to return to normal is really what this is about, Marcos informed the local authorities.
The safe restart of in-person classes and other economic activity, according to Marcos, depends on the booster vaccine effort.
"Gawin natin itong booster rollout at makatiyak tayo [na] wala ng lockdown at ayaw na ayaw namin magkaroon ng lockdown," the speaker said. It is true that this is how we will be able to counteract Omicron and its variants. (This booster rollout will help prevent the implementation of severe lockdowns.) This will stop Omicron and its variants from spreading, he claimed.
Following the suggestion of Vice President and Education Secretary Sara Duterte to conduct full face-to-face lessons by November, Marcos wanted to step up vaccination efforts.
Please follow and like us: