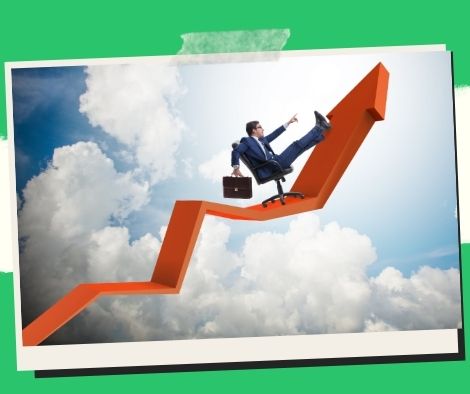 Stocks are boosted by risk-taking, but the peso remains practically flat.
The major index of the local exchange closed up on Monday due to risk-on emotions following the solid US jobs report, but the peso ended the day in a narrow range against the US dollar.
To reach 6,388.64 points, the Philippine Stock Exchange index (PSEi) increased by 0.42 percent or 26.82 points.
Following All Shares, All Shares gained 0.32 percent, or 11.02 points, to reach 3,421.78 points.
The majority of sectors indices, including Financials, 0.87 percent; Services, 0.83 percent; Industrial, 0.30 percent; and Property, 0.19 percent, all saw gains during the day.
However, mining and oil fell by 0.54 percent, and holding companies fell by 0.07 percent.
775.5 million shares, or a meager PHP3.75 billion, were traded.
At 101 to 82, decliners outnumbered advancers, while 45 shares remained the same.
According to Luis Limlingan, head of sales at Regina Capital Development Corporation (RCDC), "Philippine share opened off in the green, tracking the bullish start of Asia and the futures market, following the release of a stronger-than-expected jobs report."
In contrast to predictions of roughly 250,000, the number of non-farm payrolls increased by 372,000 in the US in June.
According to analysts, this view happened amid worries about a global recession in the biggest economy.
The local currency, which had fluctuated between 55.973 and 55.979 last Friday, ended the first trading day of the week in a sideways fashion.
It traded between 55.85 and 56.035 after starting the day at 55.85.
For the day, the average level was 55.947.
Volume dropped from USD1.07 billion in the previous session to USD804.6 million.
Please follow and like us: