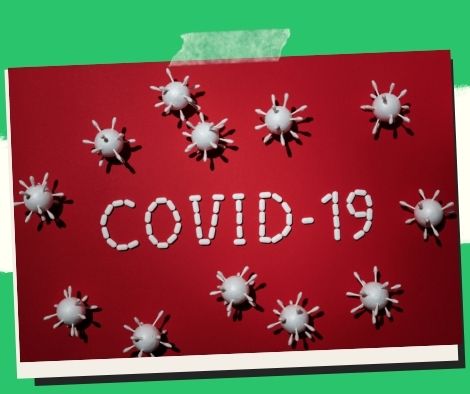 In some regions, the Covid-19 positive rate has reached over 10%.
On Monday, an expert in infectious diseases stated that Covid-19 instances have begun to increase as positivity rates recorded in some places are now above 10%.
Dr. Rontgene Solante stated that this is greater than the World Health Organization's suggested 5 percent threshold during a public briefing that was broadcast on television on Monday. The percentage of Covid-19 tests that were conducted and yielded positive results in a specific area or region is known as the positivity rate.
"Yes, I think this is beginning now; our positivity rate; the newly infected persons; based on that positivity rate; ay nag-umpisa nang tumaas," he remarked. We are currently above the 10% mark, particularly in the National Capital Region (NCR), and we anticipate that the number of cases may increase slightly over the next three to four weeks, possibly."
The OCTA Research Group said that as of July 9, NCR's positive rate rose from 8.3 percent to 10.9 percent.
It also stated that the positive rates exceeded 10% in the following provinces: Aklan (26.9%), Antique (17.8%), Batangas (11.3%), Capiz (18.8%), Cavite (14.9%), Iloilo (11%), Isabela (10.3%), Laguna (18.2%), Nueva Ecija (14%), Pampanga (16.5%), Rizal (16.6%), and Tarlac (16.7%).
The infections caused by the novel variants are widespread, as also observed in the Philippine Genome Center Surveillance, according to Solante. These variants include the BA.5 and the BA.4.
Dr. Guido David, a fellow of the OCTA Research Group, claimed that growth rates are also increasing in other regions, including the NCR, Region 4-A (Calabarzon), Central Luzon, and Western Visayas.
We don't anticipate that there will be any masyadong mataas in the NCR because of the region's rapid growth. We don't anticipate the growth rate in the NCR to increase further because it has already decreased to only 31 percent, he said. Consequently, hopefully, the peak of cases in the NCR is already approaching; however, we are unable to say the same for other regions of the Philippines."
David pointed out that the healthcare utilization rate (HCUR), which is regarded as low risk, is still below 50% in many of the locations examined nationwide.
The HCUR for the NCR is 28.4 percent; for Aklan, it is 8.6 percent; for Baguio City, it is 14.2 percent; for Batangas, it is 35 percent; for Bohol, it is 63.6 percent; for Cavite, it is 29.2 percent; for Cebu City, it is 39.6 percent; for Davao City, it is 26.3 percent; for Guimaras, it is 44.6 percent; for Iloilo, it is
Please follow and like us: