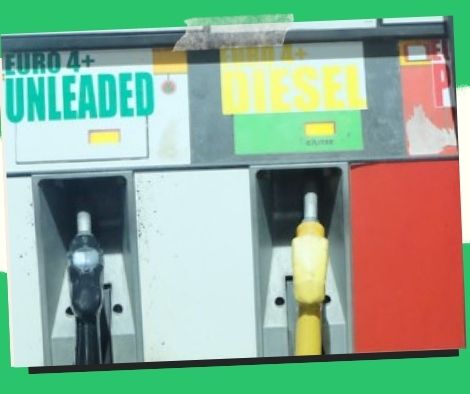 An advocate for the oil price stabilization fund
On Monday, a senator suggested that the Oil Price Stabilization Fund, which was established in 1984 by the first Marcos government to tame surges in oil prices, be reinstated.
Rep. Mikee Romero of the 1-Pacman Party-list noted that prices will remain "volatile and elevated" as a result of the Russia-Ukraine conflict and the recovery of several nations from the coronavirus disease (Covid-19) epidemic.
In a statement, Romero recommended that "we resurrect the OPSF or establish a similar buffer fund, which the government might employ to avoid repeated modifications in the pump prices of oil products due to fluctuations in the cost of crude oil in the global market and in the peso-dollar exchange rate."
Romero proposed that the Tax Reform for Acceleration and Inclusion (TRAIN) law's increased excise taxes on diesel, gasoline, cooking gas, and other oil products are used to create the fund.
"We may use some of these impositions as a price stabilization fund to provide relief to the people from increasing fuel and consumer costs," he added. "Since the administration is not receptive to the suggested suspension of excise taxes while the cost of oil is above USD80 per barrel.
Romero expressed optimism that President Ferdinand "Bongbong" Marcos Jr., whose father, the then-President Ferdinand Marcos, established the OPSF by Presidential Decree No. 1956 issued on October 10, 1984, would be receptive to this plan.
The OPSF was established by the decree and used to "reimburse the oil businesses for cost increases on crude oil and imported petroleum products arising from exchange rate adjustment and/or increase in world market prices of crude oil."
The stabilization fund will receive the profits from any investments the OPSF makes in fixed-income securities.
Marcos met with DOE representatives this week to discuss strategies for addressing the rise in oil costs, according to the Office of the Press Secretary (OPS).
President Ferdinand "Bongbong" Marcos Jr. met with top Department of Energy officials in Manila's Malacanang Palace to talk over the national government's policies and programs for tackling the nation's ongoing oil price increase, according to the OPS.
In order to restore the ability to act when there is a sharp increase in petroleum product prices for a longer length of time, the DOE said in June that it would ask the 19th Congress to give the revision of the oil price deregulation statute priority.
In order to support the transportation industry with the rise in oil costs, Marcos also revealed his intention to broaden the scope of the government's gasoline subsidy scheme by covering tricycle drivers.
A fuel subsidy would be provided to more than 600,000 tricycle drivers nationwide, according to the Department of the Interior and Local Government.
Please follow and like us: