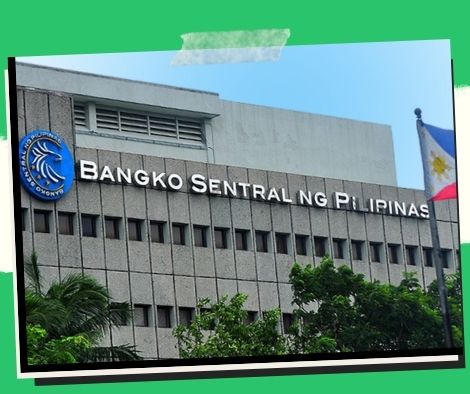 BSP: Folded currency may be used as payment
The Bangko Sentral ng Pilipinas (BSP) stated that folded banknotes, whether made of paper or polymer, can still be used to make payments and advised people to visit banks to verify the legitimacy of their banknotes.
The central bank stated that "retailers and banks should accept them for day-to-day payment transactions" in a statement on Monday evening.
The BSP stated that it was issuing the advice in response to social media complaints about some restaurants not accepting folded 1000-Piso polymer banknotes.
This is in response to a Facebook post made over the weekend by a person going by the name of Reylen Lopez, who claimed that her PHP1,000 polymer note was rejected for payment in a branch of an SM retail store because it was folded.
According to the BSP's instructions on how to handle polymer banknotes, you should put them in a wallet that is long enough and wide enough to accommodate them, keep it clean by wiping any soiled areas with a damp cloth, use it to pay for goods and services rather than hoarding it, and sell or buy it for more money.
It stated that handling paper banknotes should adhere to the same rules.
The handling recommendations were released to educate the public on how to handle paper and polymer banknotes properly to preserve their integrity and lengthen their useful lives, it continued.
In addition, the BSP urged individuals to visit banks to have their banknotes authenticated if they had any worries.
The bank would next send the note to the BSP for inspection, according to the statement.
Regarding the social media post on the 1,000 peso polymer note, SM has released a statement.
"We want the general public to know that our SM Retail Stores continue to accept folded bank notes. Only those that have been mutilated, such as those that have been stapled or torn from the removal of staple wire, will be declared unfit and rejected. The Bangko Sentral ng Pilipinas' regulations have been taken into account in our policy, it stated.
The BSP issued 10 million of its 1,000-peso polymer notes to banks in April of last year, and it plans to issue 500 million until June 2023.
Banks in the National Capital Region (NCR) must have fully functional automated teller machines (ATMs) that can process polymer banknotes by the end of 2022, while those outside the NCR must do so by June 20 of the following year, according to monetary officials.
Please follow and like us: