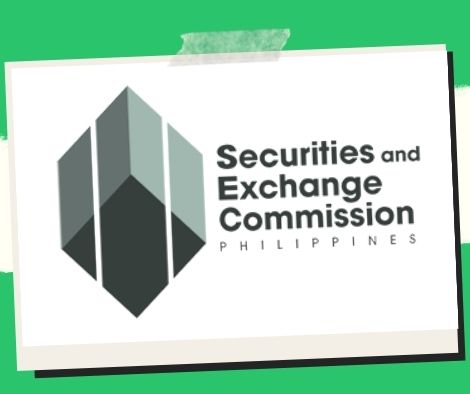 Wellcons' company registration is revoked by the SEC
Wellcons Unlimited Systems Inc.'s corporate registration has been canceled by the Securities and Exchange Commission (SEC) because the company used a "double-your-money" scheme to illegally solicit investments from the general public.
Wellcons was found to have been openly offering and selling shares without the required secondary license from the commission, according to an order from the SEC Enforcement and Investor Protection Department (EIPD) dated July 5.
Wellcons violated Section 44 of Republic Act No. 11232, often known as the Revised Corporation Code of the Philippines, by doing this.
According to the order, the company's operations also constituted a significant misrepresentation of what it can do, to the great detriment or injury of the general public, which is a reason for the revocation of a corporation's certificate of registration under Presidential Decree No. 902-A.
On February 2, the commission issued a warning to the public advising them not to invest in Wellcons. On June 23, a cease-and-desist order was subsequently filed against the business.
With assured returns of up to PHP9,000 to PHP32,000 every day, Wellcons has been selling investment packages with values ranging from PHP2,500 to PHP13,890.
With Wellcon's Pangkabuhayan Program, members who purchase investment packages through the binary system can allegedly double their money in six months on the basis of investment packages costing between PHP1,500 and PHP5,000.
Wellcons also guaranteed referral fees and leadership bonuses, among other things.
According to the EIPD, Wellcons' investment plan involves securities, specifically an investment contract, whereby a person spends his money in a joint venture and is encouraged to believe that gains will come mostly from the work of others.
Section 8 of Republic Act No. 8799, or the Securities Regulation Code, which defines investment contracts as a type of security, mandates that they be registered with the SEC before they can be offered or sold domestically in the Philippines.
Despite having a valid SEC registration, Wellcons has never obtained a secondary license from the agency to conduct business as a broker-dealer of securities and is not a registered issuer of any securities.
The activities of Wellcons of selling or offering for sale securities in the form of investment contracts is considered an ultra vires act and therefore constitute serious misconduct given that nowhere in the primary purpose clause of Wellcons in its Articles of Incorporation is it stated that it is authorized to engage in the selling or offering for sale of securities to the public, in addition to the fact that it does not have the necessary Permit to Offer and Sell Securities.
According to the EIPD, Wellcons' double-your-money program through its Pangkabuhayan Program is similar to a Ponzi scheme in that new investors are used to fund existing or earlier investors with earnings or dividends.
In essence, the ruling stated, "(Wellcons' plan is) embodied by the saying 'robbing Peter to pay Paul' — considering that it lacks any genuine company on which to base its promised return on investments to its investors.
Please follow and like us: