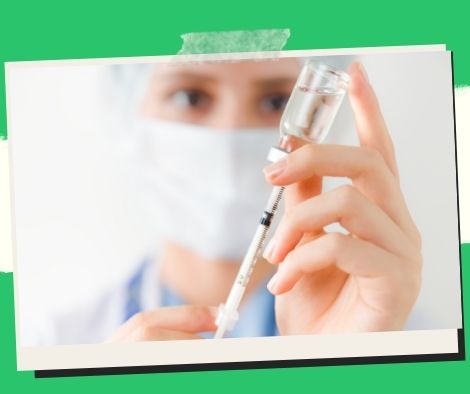 Over 950K Filipinos receive a second booster vaccination out of 71M who were properly immunized against Covid.
A health official reported on Tuesday that over 954,000 Filipinos have received their second booster dose, bringing the total number of people who have received the coronavirus vaccine to almost 71 million.
As of July 11, 71 million people were fully immunized, according to Health Undersecretary Maria Rosario Vergeire, with about 15.3 million having an up-to-date immunization or having gotten their first booster dose.
Additionally, more than 3.7 million youngsters and 9.6 million adolescents have received their full course of vaccinations. She stated on an online media forum that more than 6.7 million senior citizens are already safeguarded against COVID-19.
After completing the primary series of the coronavirus vaccine, a person is deemed fully protected, and those who have gotten the first booster dose are regarded to be in the current population.
From July 5 to July 11, the country recorded 10,743 instances, and over the past week, there have been 1,535 cases on average per day, which is an increase of 41% from the previous week.
The National Capital Region (NCR), according to Vergeire, exhibited the sharpest growth, with more than 650 cases reported each day.
"The dramatic rises continue, but the rate is still less than 350 cases per day in the NCR plus areas, the remainder of Luzon, and Visayas. Since mid-June, there has been a plateau in the number of cases in Mindanao; recent days have seen some slight increases, but the daily case count has remained below 100, according to the expert.
Despite a persistent rise in cases, the nation is still considered low-risk for Covid-19.
With the exception of four regions — the NCR, Region 4-A (Calabarzon), Western Visayas, and Cordillera Administrative Region — with 1.3 to 4.44 occurrences per 100,000 people, the average daily attack rates across all regions continue to be low.
With this, Vergeire said that "the national optimism rate has grown to 9.5 percent, similar to rates in mid-February."
National hospital admissions have risen by 12% so far this year.
The marginal rise in usage rates of 3% was caused by a 1.8% decrease in the number of beds designated for Covid-19 cases.
The Covid-19 bed utilization rate is currently at 22% and is still regarded as low-risk.
At 17%, the critical care unit use rate is still low-risk.
Please follow and like us: