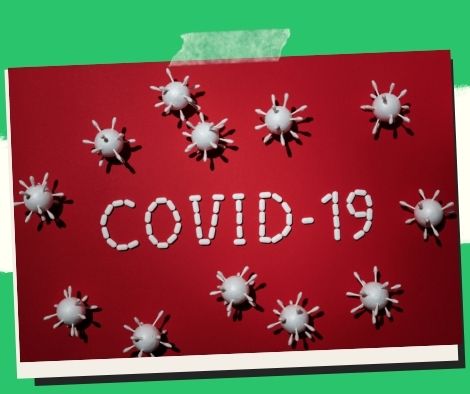 WHO director concerned about rising coronavirus cases and fatalities
The World Health Organization's director-general expressed alarm on Tuesday about the rise in coronavirus cases and deaths, which is straining healthcare systems, as well as the 9,200 cases of monkeypox that have been documented in 63 countries.
"I am concerned about the rising trend in Covid-19 mortality, which is placing further on already overburdened healthcare systems and personnel. Tedros Ghebreyesus stated during a media webinar that the virus remains a Public Health Emergency of International Concern and that it is at the highest alert level set by the WHO. The Emergency Committee on Covid-19 convened on Friday of last week.
According to Tedros, the Committee expressed concern about the fact that sub-variants of omicron, such as BA.4 and BA.5, continue to be a major cause of cases, hospitalizations, and fatalities globally.
In order to analyze the influence of variants on transmission, disease features, and the efficacy of preventative interventions, he said, "Surveillance has considerably decreased — including testing and sequencing."
Additionally, he added, immunizations, treatments, and diagnostics are not used efficiently.
freely moving
In terms of hospitalization for acute cases and the rising number of persons with the post-Covid-19 condition, sometimes known as "long-Covid," governments are not successfully managing the illness burden based on their capabilities.
Globally, after dropping since the previous peak in March, the WHO's new weekly cases rose for a fourth week in a row.
More than 4.6 million cases were reported to WHO during the week of June 27 to July 3, which is comparable to the previous week's 8,100 fatalities.
Globally, more than 6.3 million fatalities and over 546 million confirmed viral infections had been reported as of July 3.
"The Emergency Committee for monkeypox will reconvene next week and look at trends, how effective the countermeasures are, and make suggestions for what countries and communities should do to confront the outbreak," Tedros stated in reference to the monkeypox epidemic.
In order to combat the stigma associated with the virus and disseminate information that would help individuals stay safe, he added, "(The) WHO is working closely with civil society and the LGBTIQ+ community."
The WHO also stated that it continues to collaborate with nations and vaccine producers to organize the distribution of vaccinations, which are currently in short supply, as well as with nations and experts to further research and development.
Please follow and like us: