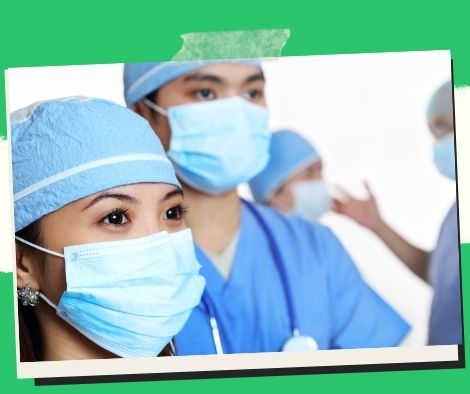 CHED welcomes HEIs' application and lifts the ban on a new nursing program.
The Commission on Higher Education (CHED) announced the lifting of a ten-year prohibition on Wednesday. As a result, Higher Education Institutions (HEIs) may begin submitting applications for the reopening of new nursing programs on July 14.
CHED Chair Prospero "Popoy" De Vera III stated during a virtual press conference that the decision was made on Tuesday following a thorough investigation that was started at the height of the coronavirus illness (Covid-19) pandemic.
"Yesterday, the Commission en banc agreed to lift the moratorium on nursing, based on an exhaustive discussion, following a very thorough analysis and research of the matter," he stated.
De Vera claimed that the UN Sustainable Development Goals have been thoroughly taken into account by the CHED when determining the supply and demand for nurses (UN SDGs).
Currently, there are 201,265 open nursing positions nationally, which means there is a significant shortage compared to the 300,470 nurses recommended by the UN Sustainable Development Goals, which is far greater than the actual number of nurses in the Philippines, which is somewhere around 90,205.
However, despite criticism from a number of MPs and stakeholders, the CHED defended the timing of the removal, stating that they must solve the problems that first led to the ban.
De Vera mentioned a number of problems, including the oversupply of graduates (200,000 nursing graduates are unemployed), the gradual decline in nursing education graduates' performance on the Nurse Licensure Examinations (NLE), the proliferation of HEIs offering BS Nursing Programs, some of which barely achieve the standard passing rate of 30%, and worst of all, students paying for hospitals just to be trained because of a lack of affiliations in base hospitals.
"If you quickly lift it, you might go back to the same position before 2011, and that condition is of crisis proportions at that time," he added. As a result, we must be extremely cautious about lifting the embargo and make sure that the issues encountered previously will not occur now.
De Vera added that the Department of Health (DOH) Level 2 recognized hospitals would now be permitted to affiliate as base hospitals or training sites for students.
Because of the demand for additional nursing students and graduates, he explained, "We are being more flexible in the launching of new programs by permitting Level 2 DOH recognized hospitals that can become the training hospitals of HEIs that have nursing programs."
However, the CHED made it clear that they would be strict in evaluating these applications in order to prevent a repeat of the issues that existed prior to the moratorium and to ensure that there would be an adequate supply of licensed nurses, particularly in the areas that required more Nursing HEIs.
They are MIMAROPA (Mindoro, Marinduque, Romblon, Palawan), Eastern Visayas, CARAGA, BARMM (Bangsamoro Autonomous Region in Muslim Mindanao), CAR, and SOCCSKSARGEN, all of which are in critical need of nurses and are classified as Code Red.
"We won't use priorities. While we are lifting the ban across the board, the color-coding will let colleges know where there is a real need so that they can apply for new nursing programs with a higher likelihood of approval. There are places, for instance, where we lack base hospitals where they can train. Therefore, we cannot let them to launch nursing schools without base hospitals since their students won't have a location to train, he stated.
CALABARZON (Cavite, Laguna, Batangas, Rizal, Quezon), Western Visayas, Bicol Region, Davao Region, Cagayan Valley, and Central Luzon are designated as Code Yellow or High Level, while the remaining areas are classified as Code Green or Low Level.
The CHED placed a ban on developing new nursing programs for HEIs in 2011. Since then, a number of HEIs that couldn't achieve at least a 30% passing rate for the NLE for three straight years were closed, which ultimately caused the passing percentage to rise and end up at 58.06 percent in 2021.
Please follow and like us: