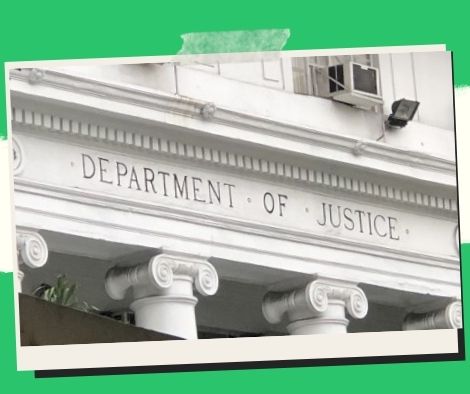 DOJ updates the guidelines for prosecutor decision appeals.
In matters referred by government agencies and cases that are cognizable by regional trial courts, the Department of Justice (DOJ) will now evaluate appeals on Prosecutor General resolutions.
According to the DOJ, it is one of the updated guidelines on appeals from prosecutor decisions that were made "in the interest of timely, efficient, and effective administration of justice."
The establishment of a "prosecution integrity board" was also mandated by Department Circular No. 027 issued by DOJ Secretary Jesus Crispin Remulla. This board's duties include "monitoring, auditing, and evaluating the performance of the prosecutor general, regional state prosecutors, and provincial/city prosecutors in the conduct of the preliminary investigation."
Lawyer Mico Clavano of the Office of the Secretary's office texted reporters, "The goal of the proposed regulation is to streamline and rationalize the appeal system, which is acceptable under our present rules."
In cases cognizable by the metropolitan or municipal trial courts, the Office of the Secretary shall no longer evaluate appeals resulting from decisions by regional state prosecutors and the Prosecutor General serving as regional state prosecutor (MTC).
"Except in the interest of justice, to afford fair play and prevent the miscarriage of justice," MTC decisions are final and no longer subject to review by the DOJ.
The relevant department directive, which will be issued by the Office of the Secretary of Justice, noted that "this residual authority of review shall accord with the constitutional standards of due process."
Please follow and like us: