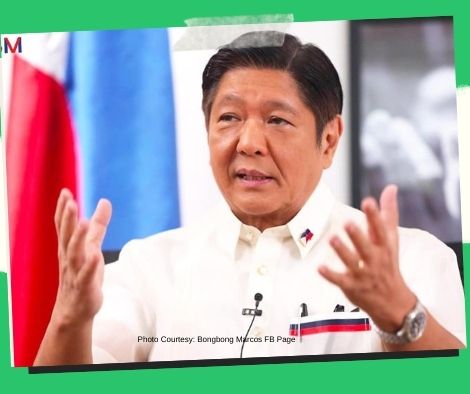 WTO envoy's oath-taking is presided over by PBBM to eliminate isolation.
The swearing-in of Ambassador Manuel Antonio Teehankee as the Philippine Permanent Representative to the World Trade Organization marked the return of President Ferdinand "Bongbong" Marcos Jr. to face-to-face operations on Friday (WTO).
At the Malacanang Palace in Manila, where Teehankee was given the oath of office, Marcos posted pictures on his official Facebook page.
"After my period of isolation, I spoke with Ambassador Manuel Antonio Teehankee, and we discussed my concerns. As the Philippine Permanent Representative to the World Trade Organization, I also oversaw taking his oath, "Mark made a post.
According to Radio Television Malacanang (RTVM) in a separate Facebook post, the oath-taking ceremony took place in the Palace Study Room.
President Marcos Jr. was presented with a report by Ambassador Teehankee on the results of the 12th WTO Ministerial Conference, which took place from June 12 to June 17, 2022, at the WTO Headquarters in Geneva, Switzerland, according to RTVM.
Teehankee's courtesy call was attended by Executive Secretary Victor Rodriguez, Special Assistant to the President Secretary Antonio Lagdameo Jr., and Presidential Management Staff Secretary Maria Zenaida Angping.
Marcos' most recent public appearance marked the conclusion of his required seven-day quarantine following his coronavirus infection in 2019.
Under the administrations of Presidents Rodrigo Duterte and Gloria Macapagal-Arroyo, Teehankee held the same job.
The Trade Policy Review Body (TPRB), a WTO body that monitors the execution of the Trade Policy Review Mechanism, appointed Teehankee as chairperson in 2019.
In the WTO system, the TPRB is the third-highest body.
From 2007 to 2011, he also presided over the WTO's Committee on Trade and Environment.
Teehankee, a top-notch bar member, previously served as the undersecretary of justice and government corporate counsel for the Philippine government.
For his diplomatic efforts on behalf of the nation, he received the Department of Foreign Affairs Distinguished Service Award in February 2012.
Please follow and like us: