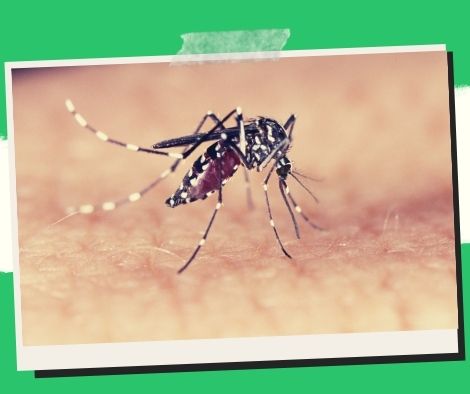 Dengue incidence increased by 278 percent between January and July, alarming CAR.
As dengue cases in the area continued to climb, the Cordillera Disaster Risk Reduction Management Council (CDRRMC) on Friday asked local government units (LGUs) to step up measures to protect the public against the disease.
Albert Mogol, chairman of the CDRRMC and regional director of the Office of Civil Defense, stated on Friday that "the majority of the provinces and cities in the region have a high incidence of dengue, so we need to increase the dengue prevention and control measures."
He claimed that to address the region's rapidly rising dengue cases, the CDRRMC has approved Resolution 3, series of 2022, which assigns responsibility and accountability to several levels of government, including the mayors and governors of punong barangays, members of local DRRM councils, and the regional Inter-Agency Task Force.
"This is quite concerning; one dengue infection is much too many given that the Covid-19 public health emergency is still ongoing. We urge the members of the local DRRM councils and the Cordillera DRRMC to take all necessary steps to combat dengue, according to Mogol.
4,487 suspected dengue cases were reported in the area between January and July 2022, according to the Dengue Disease Surveillance report from the Department of Health Cordillera Administrative Region (DOH-CAR).
According to the DOH data, the figure is 278 percent greater than it was during the same time the previous year.
According to Mogol, the resolution mandated that Punong Barangays carry out dengue response activities such as the "4S strategy," which entails searching for and eradicating mosquito breeding sites, practicing self-defense, seeking early consultation, and only agreeing to fogging in the event of an outbreak.
Along with the help of the Local Government Operation Officer (C/MLGO), City/Municipal Health Officer, and City/Municipal Disaster Risk Reduction and Management Officer (C/MDRRMO), mayors were also required to lead the monitoring of dengue response actions.
The resolution also instructed the neighborhood DRRM officers to acquire dengue prevention tools like diagnostic test kits and emergency medications.
The conduct of dengue response actions was also sought for advice, support, and logistical augmentation by provincial governors.
Through Cordillera DRRMC Memorandum 38, Series of 2019, the Cordillera DRRMC established an inter-agency working force for dengue with the DOH-CAR as the main agency.
In the meantime, the Baguio City government said on Friday that the number of dengue cases reported in clusters has increased from 41 on July 1 to 54 across the city's 128 barangays.
Every Thursday is designated as a cleanup drive day by the city administration as part of the "Denguerra" program, which calls for locals to eliminate mosquito breeding grounds in their houses and neighborhoods systematically.
The local government's dengue caravan and Information and Education Campaign (IEC) are still in effect, according to city health officer Dr. Rowena Galpo. Additionally, five high schools and eight elementary schools in various barangays will receive insecticide-treated curtains.
Please follow and like us: