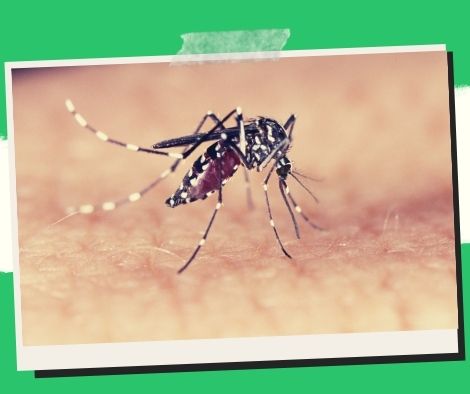 DOH helps 'Alarming' dengue cases are being reduced by NegOcc
Negros Occidental now has the most significant number of dengue cases in the region. Therefore the Department of Health in Western Visayas (DOH-6) has sent a team there to help combat the disease's rising occurrence.
The region's "SaBAYANg 4,5,6" campaign, which five teams will carry out in local government units and barangays throughout Region 6, was introduced on Friday in La Carlota City (Western Visayas).
According to Governor Eugenio Jose Lacson, the increase in mosquito-borne disease cases in Negros Occidental is already frightening.
"To address the dengue crisis, the region is sending a team here. I understand that we currently lead the world in dengue cases. We can state that it is worrying, which is why they are here to assist," he said.
A total of 1,869 cases, including 10 deaths, were reported in Negros Occidental between January 1 and July 2, according to the most recent statistics made public by the DOH-6. This is an increase of 777 percent over the more than 200 cases that were reported during the same period in 2021.
Three deaths and 185 new cases were reported in the province from June 26 to July 2 alone.
The Provincial Health Office, under the direction of Dr. Ernell Tumimbang, Provincial Health Officer, and Dr. Jessica Fama, Assistant Provincial Health Officer, reaffirmed Negros Occidental's commitment to dengue preparedness and response during the campaign launch.
To address dengue at the barangay level, the "SaBAYANg 4,5,6" campaign, which is specific to Western Visayas, aims to develop and implement additional measures in addition to current solutions and processes.
"Search and destroy," "self-protection measures," "seeking early consultation," and "support spraying efforts" are all parts of the "4S" strategy.
Health education, fever surveillance, logistics, data administration, and vector control and surveillance are among the five teams chosen to oversee the campaign.
Please follow and like us: