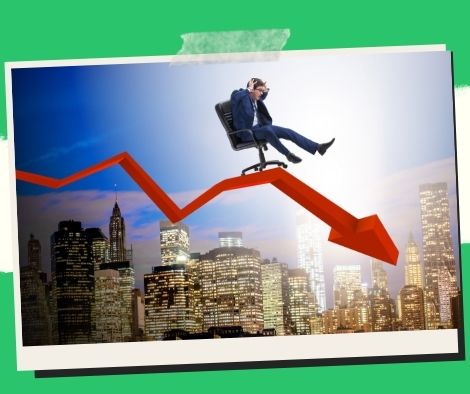 PH stocks decline before US earnings reporting; the peso is nearly unchanged.
The local stock gauge fell on Wednesday as a result of investors' wait-and-see attitude toward US business earnings releases, while the local currency again finished in a sideways pattern versus the US dollar.
The Philippine Stock Exchange index (PSEi) fell by 0.18 percent, or 11.44 points, to 6,274.80 points following a two-day upswing.
However, All Shares was able to maintain its position and increased by 0.005 percent, or 0.17 points, to 3,381.53 points.
The majority of sectoral indices—Mining and Oil, 2.46 percent; Services, 0.21 percent; Industrial, 0.19 percent; and Financials, 0.01 percent—ended on a high note.
Holding Firms decreased by 0.08 percent, while Property fell by 0.63 percent.
733.65 million shares, or a meager PHP5.03 billion, were traded.
At 103 to 81, more shares advanced than declined, while 40 remained unchanged.
According to Luis Limlingan, head of sales at Regina Capital Development Corporation (RCDC), "Philippine shares were flat as fund managers' attention was turned to the US, with traders relying on good corporate earnings reports and wagering that markets had reached a bottom."
The following few days will see the release of second quarter financial reports from several US companies, including Tesla, United Airlines, American Airlines, Snap, Twitter, and Version.
The peso was barely changed from its 56.255 close the day before, ending the day at 56.29 to the dollar.
It started the day at 56.18, up from the previous session's opening of 56.35.
The local currency averaged 56.277 for the day due to trades between 56.35 and 56.18.
Volume exceeded Tuesday's USD663.05 million by USD710.05 million.
Please follow and like us: