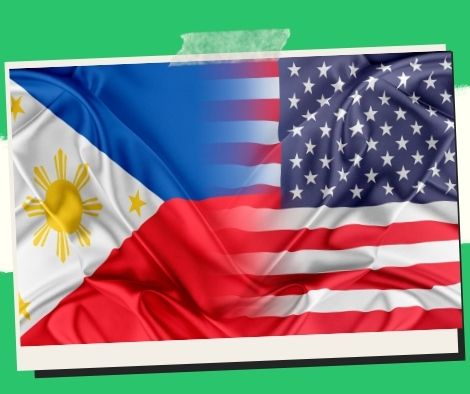 US is still PH. buddy, associate, or ally: PBBM
Under the leadership of President Ferdinand "Bongbong" Marcos Jr., the Philippines would maintain solid ties with the United States (US).
Marcos made the promise on Friday at Malacanang Palace in Manila, where he accepted the credentials of MaryKay Loss Carlson, the US Ambassador to the Philippines.
In addition to the US's commitment to the Philippines, Marcos said, "The Philippines is likewise committed to the US, devoted to the continuous partnership between our two countries in the many dimensions and the multifaceted character of our relationship between the US and the Philippines."
According to Marcos, the historical links between the US and the Philippines are still "strong and durable."
On July 4, 1946, the day the Philippines became an independent and sovereign nation, the US and the Philippines formally established diplomatic ties.
The bilateral relationship between the two nations has grown and intensified in a variety of areas, including trade, commerce, culture, and education.
The US will continue to be the Philippines' "friend, partner, and ally," according to Marcos.
"We depend on those ties to keep the stability of not only our country but also the region and, for that matter, the world," he said. "In the face of a very volatile global political and economic situation, it is this from the ties that we have with our friends and perhaps, the longest of those, the United States of America."
Marcos had previously been invited to the US by Vice President Joe Biden.
Marcos received the promise that, in his capacity as head of state, he would have "complete diplomatic protection," despite a long-standing contempt order that had previously barred him from traveling to the US.
On July 1, Marcos committed to "explore areas of mutual interest" in order to strengthen the Philippines' ties with its allies, especially the US.
Please follow and like us: