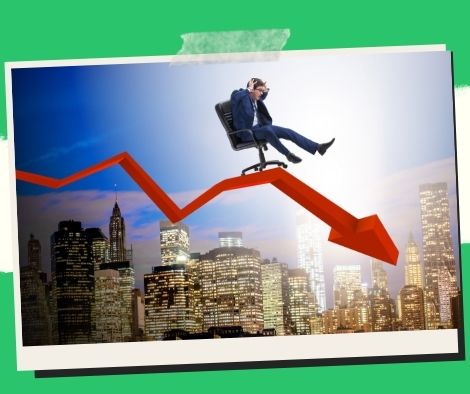 PH stocks fell before the Fed meeting, but the peso strengthened.
The local stock barometer closed down on Monday due in large part to the Federal Reserve's rate decision this week, although the peso strengthened against the US currency.
To reach 6,209.53 points, the Philippine Stock Exchange index (PSEi) lost 0.86 percent or 53.86 points.
With a loss of 0.63 percent or 21.29 points, All Shares lagged behind at 3,359.77 points.
The majority of sectoral gauges—Financials, 2.79 percent; Services, 1.63 percent; Industrial, 0.82 percent; and Holding Firms, 0.37 percent—also finished the trading day in the red.
However, the property increased by 0.79 percent, while mining and oil increased by 0.06 percent.
With 517.72 million shares changing hands for PHP4.3 billion, volume remained low.
At 114 to 61, decliners outnumbered movers, while 47 shares were unchanged.
According to Luis Limlingan, head of sales at Regina Capital Development Corporation (RCDC), "Philippine equities started the last trading week of July gently, while stateside will have a busy week ahead, both on the earnings and economic data front."
On July 26–27, the Federal Open Market Committee (FOMC) will have its fifth meeting of the year, and it is widely anticipated that it will announce a further 75 basis point hike in the Federal Funds Rate.
The Federal Reserve has raised its benchmark interest rates three times already, by 25 basis points in March of last year, 50 basis points in May, and 75 basis points in June, all in an effort to combat the US's four-decade-high inflation rate.
The second-quarter gross domestic product (GDP) report, personal consumption expenditures inflation data, employment cost index, home prices and new home sales, and consumer sentiment are among the additional US data released this week.
The local currency also increased in value versus the US dollar, closing the day at 56.1 from the previous Friday's closing price of 56.28.
The price ranged from 56.25 to 56.1 and started the day at 56.2.
For the day, the average level was 56.184.
Volume totaled USD722.2 million, which was less than the USD789 million of the prior session.
Please follow and like us: