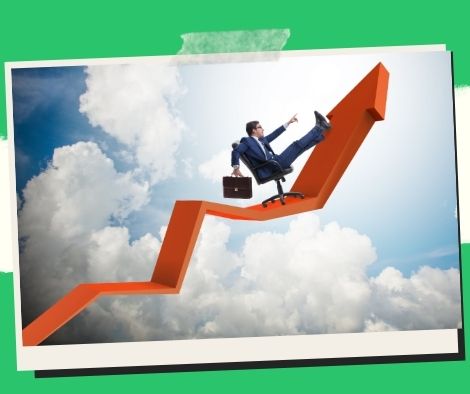 PH stocks rise ahead of the Fed's policy rate announcement, while the peso gains.
On Tuesday, local stocks rose as investors waited and watched for the Federal Reserve to make its policy rate decision, and the peso strengthened versus the US currency.
PSEi increased by 0.22 percent, or 13.47 points, to 6,223.00 points on the Philippine Stock Exchange.
All Shares then increased by 5.22 points, or 0.16 percent, to 3,364.99 points.
Holding Firms, 0.71 percent; Services, 0.69 percent; Industrial, 0.45 percent; and Mining and Oil, 0.24 percent—were among the majority of sectors indices that saw gains during the day.
Financials were down by 0.003 percent, while Property fell by 0.89 percent.
A total of 728.03 million shares, or PHP3.75 billion, were traded.
At 104 to 74, more shares rose than fell, while 47 were unchanged.
The expectation of another increase in the Federal Reserve's benchmark interest rates following its meeting on July 26–27, according to Luis Limlingan, head of shares at Regina Capital Development Corporation (RCDC), is one of the variables that affected investors' moods during the day.
He stated that "traders expect a three-quarter percentage point hike."
To combat the escalating US inflation rate, which reached a new four-decade high of 9.1 percent last June, the Federal Reserve has raised its fund rate by a total of 150 basis points so far this year.
The announcement made by President Ferdinand Marcos Jr. in his first State of the Nation Address (SONA) on Monday to apply value-added tax (VAT) on digital services was also mentioned by Limlingan as a positive for investors' sentiment.
If implemented by 2023, he claimed, the policy is predicted to generate about PHP11.7 billion in revenue.
Business organizations support the concept, stating that it would put internet shops and brick-and-mortar stores on a same footing in terms of tax costs.
The local currency gained from its previous day's close of 56.1 to conclude the day at 55.3 against the US dollar.
After starting the day at 55.85 from Monday's 56.2 starts, its strength was evident right away.
The price ranged from 55.88 to 55.29, putting the average for the day to 55.647.
Volume increased to USD1.43 billion, nearly doubling from USD722.2 million the day before.
Please follow and like us: