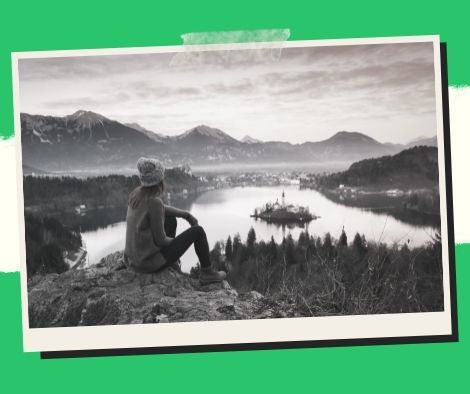 The government wants to encourage eco-friendly tourist methods.
The Department of Tourism (DOT) is considering ways to reward eco-friendly travel strategies.
In a forum following the State of the Nation Address on Tuesday, Christina Frasco, the secretary of tourism, called for the introduction of incentives for tourism stakeholders, who she claimed would be responsible for putting the government's green policies to use in preserving destinations, into place.
The creation of incentives for the business sector to implement green policies that place importance on the preservation of the environment, as well as the introduction of measures that encourage environmental protection, energy-efficient consumption, and the like, she said, are all extremely important.
Frasco made the claim while acknowledging that, due to its largely theoretical nature, the idea of sustainable development "does have a tendency to be detached from practical implementation on the ground."
"My experience working in local government has taught me how crucial it is to be able to turn these theoretical concepts into practical ones. In order to do this, we want to be able to integrate sustainable development principles into a broader framework that considers social, environmental, and economic policy "She spoke.
Frasco stated that she will involve local government entities, the host community, the commercial sector, and grassroots implementation in the policy-making process.
She also outlined her goal for the neighborhood communities, which was for them to embrace sustainable tourism not just as a policy but as a way of life.
As a result, she explained, "sustainable tourism will eventually be a question of self-regulation, in that the community takes an active part in the execution of all of these rules."
In order to instill a sense of pride in place in the Filipino people and to urge them to do so, she added, "it's also very significant to our mind that President Marcos has very clearly spelled out the necessity of developing the Filipino brand."
In the same session, Frasco also described her strategies for accelerating the sector's recovery from the pandemic.
These include strengthening the overall tourist experience, enabling digitization, diversifying current tourism portfolios to investigate "multi-dimensional tourism," and equalizing marketing and product development prospects for the travel and tourism industry.
She continued, "In our opinion, it's also very, very important to make sure that we examine all current strategies that have been put in place, continue the good programs that have been implemented, and introduce innovations and strong coordination with tourism-enhancing [government] agencies in the national government."
Please follow and like us: