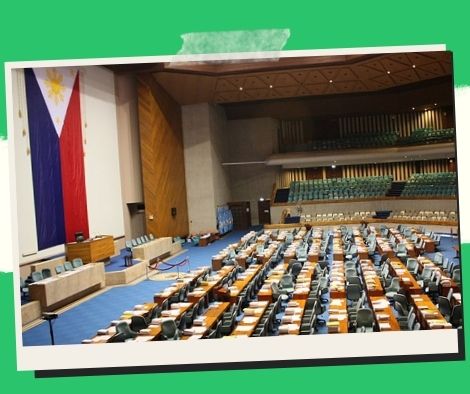 TUCP concurs with PBBM's goal of bettering the lives of Filipino workers.
The goal outlined by President Ferdinand Marcos Jr. in his State of the Nation Address (SONA) on Monday has the full endorsement of the Trade Union Congress of the Philippines (TUCP).
"We can see clearly that the President has a vision for our nation and its citizens. TUCP president Raymond Mendoza texted the Philippine News Agency on Tuesday, "The TUCP unions and informal worker-members are supporting the President full steam ahead.
Mendoza claimed that in order to "provide a better living for Filipino employees," TUCP is ready to collaborate with the Marcos administration.
He said that as the largest workers' organization in the nation, TUCP will endeavor to promote economic growth and job creation in order to address the issue of the three million unemployed and seven million underemployed Filipinos.
Four million decent employment at a living wage should be created as a result of the "Build, Build, Build" Program in 2022–2023. Jobs in construction will have a multiplier effect on employment creation, according to Mendoza.
Mendoza added that in order to boost employment and spark economic activity, infrastructure projects like railroads, agri-industrial centers, and farm-to-market routes must be undertaken.
Mendoza stated that in order to put an end to "endo" in the private sector, he will propose that the Magna Carta of Informal Workers be passed.
He would also compel the Regional Wage Boards of the National Wages and Productivity Commission to schedule minimum wages that are at least 5% above the poverty line.
In order to lower rice prices, review the rice tariffication law, and engage in negotiations with China to "guarantee our fishermen can fish freely in the West Philippine Sea," TUCP, according to him, favors Marcos holding the position of Director General of the Department of Agriculture.
"TUCP hopes that everyone would allow the President the time he needs to handle the country's issue. The TUCP is ready to work with the current Administration and to provide him the breathing room he needs, the president declared.
In his first State of the Nation Address, Marcos stated that he anticipates the Department of Migrant Workers to provide assistance for abroad Filipino employees who lost their employment due to the epidemic.
The Migrant Workers and Overseas Filipinos Act of 1995, also known as Republic Act 8042, was co-authored by Mendoza and aims to safeguard and advance the welfare of migrant workers.
Please follow and like us: