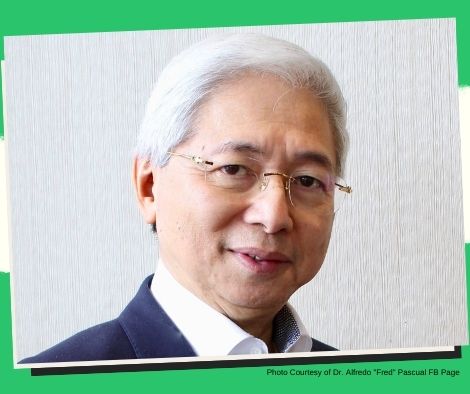 DTI chief: Creative industries will aid in the recovery of the economy
According to the head of the Department of Trade and Industry (DTI), the creative industries will be crucial to the nation's economic revival.
DTI Secretary Alfredo Pascual stated during the Creative Futures 2022 Conference that the pandemic had a negative influence on the operation, employment, and income of the creative sectors.
"According to a prior DTI estimate, the pandemic reduced the local creative industries' revenue by 90%. Over one-fifth of these firms were permanently closed, and about 61 percent of arts and entertainment companies ceased operations, according to him.
However, the DTI director is upbeat about the industry's future because "we are recovering our route to development."
According to Pascual, there are policies and programs in place to support the growth of the regional creative industries.
On May 31, 2022, the House of Representatives approved the Philippine Creative Industries Development Act, which will help the sector spur economic expansion and hasten the nation's pandemic recovery.
On the other hand, the DTI is fostering integrated industry growth through the Creative Economy Strategy of the Philippines (Crest PH).
"Crest PH adopts a comprehensive strategy to enhance the competitiveness of the creative industries, promoting the growth and export of creative goods, and helping creative businesses get access to the international market. Crest PH uses a variety of solutions to deal with the most pressing restrictions facing the industry, according to Pascual.
The curriculum also addresses challenges of creative firms, such as innovation readiness and adoption of technology for digital transformation, using evidence-based solutions, data analytics, knowledge management, and competency development.
"The Competitiveness and Innovation Group at the DTI has so far created six roadmaps. Examples include digital advertising, animation, game and software development, toys and characters, and television, radio, and print media. The roadmaps are crucial in securing stakeholder agreement on the direction that particular creative sectors should follow, he continued.
Pascual stated that the Philippines hopes to have the most creative economy in Southeast Asia by 2030 by fostering the expansion of the country's creative industries through industry and sub-sector roadmaps.
The competitiveness of local talent will also be boosted, which will increase the country's appeal to the global market for creative industries.
Please follow and like us: