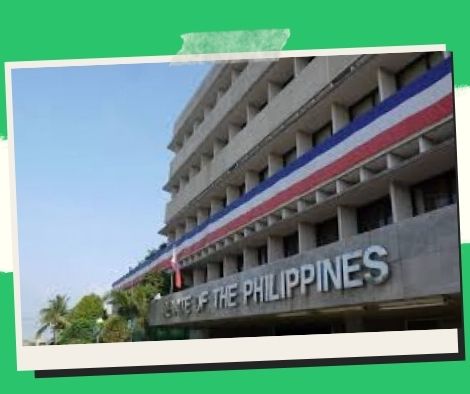 During tragedies, excuse renters from payment and eviction: solon
In times of disaster and other types of calamities, Senator Sherwin Gatchalian is requesting a moratorium on the payment of all fees, levies, and expenditures associated with the renting of residential units.
The Rental Payment and Eviction Moratorium during Disasters and Emergencies Act, introduced by Senator Gatchalian, prohibits the lessor, sublessor, or owner of a residential unit from initiating or causing to initiate any eviction or comparable legal proceeding to reclaim possession of the unit from the lessee or sublessee unless they commit a crime.
"SBN 820 recognizes that poor Filipino families are more vulnerable when they lack a place to stay and works to mitigate the effects of catastrophes and disasters. Rent payments would be suspended in order to help low-income families deal with the financial impacts of calamities and disasters, "According to Gatchalian's statement.
According to SBN 820, the moratorium should be in place when a President- or local government-declared State of Calamity or Emergency exists at the federal, state, or local levels.
It will be prolonged to 30 days following the end of the state of emergency or disaster.
If a State of Calamity or Emergency lasts more than 60 days, the delayed fees, charges, and costs must be paid in six equal installments over the course of that time.
The Gatchalian law further states that no additional fees or interest will be charged on these payments.
No matter whether they are subject to a lease or sublease agreement or whether they are reduced in writing or not, residential units are included in the proposed ban.
According to Gatchalian, the Magna Carta for MSMEs defines micro, small, and medium-sized firms (MSMEs) as those with less than 500 employees. These rental and eviction moratoriums may also be used for commercial or office space rentals.
According to the secretary of the Department of Trade and Industry, "Rental and eviction moratoriums during a State of Calamity or Emergency may be applied to MSMEs at their discretion, taking into account the closure of businesses, community quarantine orders, or other circumstances that may hamper their operations."
In May 2020, Senator Lito Lapid introduced a similar bill to safeguard Filipino families from Covid-19 in light of the government's then-implemented stay-at-home policies.
"Malagkit ang dulot ng mga kalamidad at mga sakuna sa kabuhayan at negosyo ng ating mga kababayan," As a result of calamities and disasters, our countrymen's means of subsistence and ability to conduct business are severely harmed. Therefore, we must implement a moratorium on rent increases and a moratorium on the collection of rent arrears. To ease their load and aid in their recovery, we are advising a pause on both the payment of rent and the eviction of tenants during emergencies, Gatchalian said.
Please follow and like us: