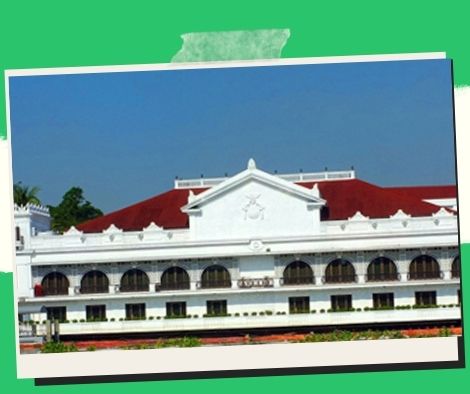 A national day of mourning for FVR is declared by PBBM from July 31 to August 9.
The days of national mourning for former president Fidel V. Ramos will be observed from July 31 to August 9, 2022, according to President Ferdinand "Bongbong" Marcos Jr.
Ramos will be remembered for 10 days thanks to Proclamation No. 33, which the President's Office issued on Monday.
The proclamation read, "I, Ferdinand R. Marcos Jr., President of the Philippines, do hereby declare 31 July 2022 to 09 August 2022 as a Period of National Mourning over the demise of former President Fidel V. Ramos," he remarked in reference to the declaration.
The decree further said that "for a period of ten days, the national flag shall be flown at half-mast on all government buildings and facilities throughout the Philippines and overseas, from dawn to sunset."
According to the decree, Marcos acknowledges that "our nation and the Filipino people suffer greatly from the passing of Fidel V. Ramos, the twelfth President of the Philippines."
The proclamation stated that in addition to serving as president from 1992 to 1998, Ramos also held the positions of chief of staff for the armed forces of the Philippines from 1986 to 1988, secretary of national defense from 1988 to 1991, and head of the Philippine Constabulary from 1972 to 1986.
In the proclamation, it is said that "it is appropriate to spend a time of national mourning to pay respect to an acclaimed leader who has committed his life to public service and has left a lasting legacy on our country."
The former president's death was announced by the Ramos family on Sunday.
"The death of former President Fidel Valdez Ramos has been deeply saddened by the Ramos family. As the family takes some time to grieve together, we thank you all for respecting our privacy, they added in a statement.
Arrangements for the wake and funeral will be revealed "shortly."
Ramos was related to Ferdinand E. Marcos Sr., the late former president, through his second cousin.
Fabian Marcos, the paternal grandfather of Marcos Sr., and Crispina Marcos-Valdez, the maternal grandmother of Ramos, were related.
Ramos received a degree in civil engineering from the University of Illinois in 1951 after graduating from the United States Military Academy at West Point in 1950.
He is also credited with creating the Special Action Force (SAF) of the Philippine National Police and the Special Forces Regiment of the Philippine Army.
During the first year of the Duterte government in 2016, Ramos briefly worked as a special ambassador to China.
On March 18, 1928, in Lingayen, Pangasinan, he was given the nick name "FVR."
Please follow and like us: