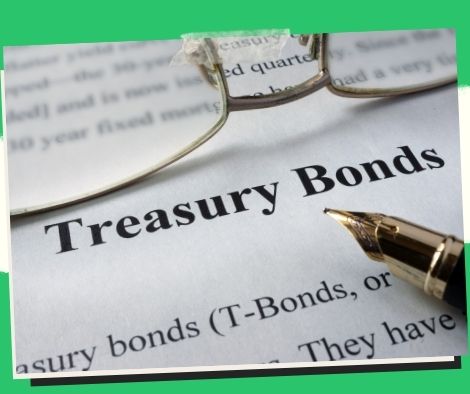 T-bill rates show conflicting findings.
An analyst attributed the fluctuating Treasury note rates (T-bills) on Monday to the similar trajectory of local interest rates and indications of more increases in the coming weeks.
During the auction, last July 25, the 91-day T-average bill's rate dropped from 2.273 percent to 2.090 percent.
The 182-day and 364-day papers' rates, on the other hand, increased to 3.188 percent and 3.480 percent, respectively.
During the auction the week before, these were 3.143 percent for the six-month paper and 3.356 percent for the one-year tenor.
All of the tenors were offered by the Bureau of the Treasury (BTr) for PHP5 billion each, and the auction committee gave a complete award for all of them.
Total bids for the three-month paper came to PHP24.073 billion, while those for the six-month and one-year papers totaled PHP12.94 billion and PHP6.293 billion, respectively.
Michael Ricafort, chief economist at Rizal Commercial Banking Corporation (RCBC), attributed the day's T-bill rates to "the continued week-on-week rise in comparable PHP BVAL (Philippine Bloomberg Valuation Service) short-term yields, amid signals of possible further increases in local policy rates on the next rate-setting meeting (on) August 18"
He is alluding to the Monetary Board (MB) rate-setting meeting of the Bangko Sentral ng Pilipinas (BSP), which will likely result in a 25–50 basis point increase in the main rates of the central bank.
According to Ricafort, the BSP's anticipated rate increase is in line with the Federal Reserve's funds rate estimate, which was increased by 75 basis points on July 27.
According to him, the three-month paper's rate is "still below the BSP benchmark overnight borrowing rate of 3.25 percent" and "is already below the similar PHP BVAL yield at 2.20 percent."
BVAL yield is a benchmark rate for the bond market that is accepted by market participants as an evaluated reference interest rate.
Although the rates on the six-month and one-year paper have increased, Ricafort noted that "Treasury bill auction yields are still far below the inflation rate of 6.1 percent posted in June 2022."
Short-term PHP BVAL yields "continued to move higher week-on-week," according to a study released on Monday by Ricafort, but those of the three to 15-year tenors "sharply eased week-on-week."
Since short-term BVAL yields are still abnormally below inflation, he expects them to perform similarly, along with the widely anticipated increases in the Federal Reserve's key rates and the anticipation of further increases in the BSP's key rates.
After reaching pre-pandemic highs last month (highest in two to three years), Ricafort predicts that the long-term PHP BVAL will continue to decline "amid risk of US recession that could slow down any future Fed rate hikes and could slow down inflation/prices amid the recent downward correction in the prices of global crude oil and other global commodities that also partially led to lower US long-term inflation expectations recently."
Please follow and like us: