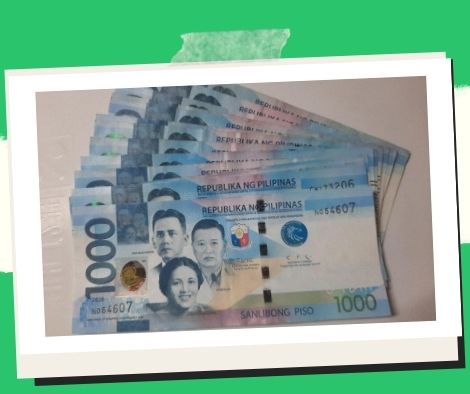 Low peso balances out the negative effects of rising inflation on consumer expenditure
The weaker peso is anticipated to offset the effects of rising domestic inflation rates since it can increase consumer purchasing power, particularly that of beneficiaries of overseas Filipino workers (OFWs).
The Market Call, a publication produced jointly by First Metro Investment Corporation and the University of Asia and the Pacific, reports that the peso is still under pressure due to the general strengthening of the US dollar, which is supported by the Federal Reserve's ongoing increases in key interest rates.
On the other hand, it noted that "unlike other nations, the peso depreciation's beneficial impacts could alleviate a good part of the consumer spending weakness afflicted by rising inflation."
The business process outsourcing industry and the nation's exports also profit from the weakened peso, it was said.
The peso is now trading at around 55 against the dollar. After falling to the 56-level a few weeks ago, it has slightly recovered.
Last June, the rate of price increases increased to 6.1 percent from 5.4 percent the month before, giving the first half of the year an average of 4.4 percent.
Since last April, when it increased to 4.9 percent as a result of increasing oil prices on the global market, the monthly inflation print has above the government's goal range of 2-4 percent.
As the U.S. dollar has begun to reverse its recent rapid surge and the Philippines' balance of trade deficit slightly narrows by H2 (second half), the report stated that the peso should also rebound in the short term.
The country's trade deficit has widened due to the weak peso and the rapid growth of imports due to increased domestic demand.
Despite posting slower growth than imports, exports are still very strong.
According to figures from the Philippine Statistics Authority, imports increased by 31.4 percent in May of last year compared to an increase of 6.2 percent in exports.
In the fifth month of this year, as a result, the trade balance increased annually by 78.6 percent, resulting in a USD5.68 billion deficit.
According to the research, the peso will modestly strengthen over the next few days as the US dollar weakens and oil prices fall on the global market.
Please follow and like us: